Microbial Testing
Conducting periodic microbial analysis is a critical requirement across countless industries where product quality, manufacturing processes, and public health may suffer due to the presence and breeding of harmful micro-organisms.
Every day your production line, materials, and employees come into contact with potentially harmful bacteria, yeast, molds, and other pathogens. The best and most cost-effective way to minimize health risks and decreased product quality is through microbial testing.
Our microbial testing services are ideal for any industry, including food processing, manufacturing plants, storage facilities, medical devices, hospitals, pharmaceutical laboratories, biomedical, and petrochemical, among others.
Our Capabilities
Despite the fact that not all microorganisms are harmful, those that are can contaminate the production environment and infrastructure of your production facility, render your final products unusable, and potentially cause severe illness and contamination of sterile environments.
Allometrics microbial testing services will help increase consumer confidence, reduce waste, and avoid costly recalls and fines.
We provide a comprehensive evaluation of Bacterial and Fungal Sampling, Media Fill-Kits and Glove Fingertip Sampling, and Molecular Testing.
For our air sampling test, one of our trained technicians will visit the site to collect the samples. You can choose to schedule a visit from our professionals to collect samples for our surrogate bacterial, media fill-kits, and glove fingertip sampling, or we can provide the test kits for you to collect the samples and mail them in for testing.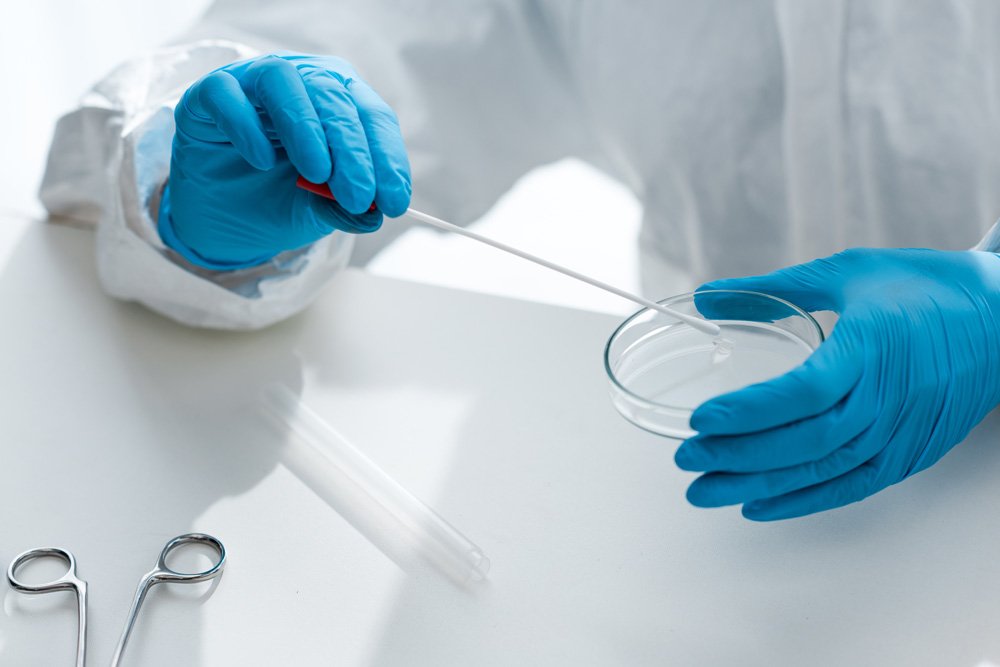 Bacterial and Fungal Sampling
Monitoring the presence of harmful bacteria in the work environment is vital to protect your investment.
We collect surface area and air samples on-site. Our test can accurately determine the presence of harmful bacteria and fungal species, including:
Alpha Strep
Gamma Step
Gnr
Aureus
Acremonium
Alternaria
Cladosporium
Penicillium
Sterile White Hyphae
Coagulase Negative Staphylococcus
Micrococcus
Kytococcus
Bacillus
Brevibacillus
Corynebacterium
Leifsonia
Sphingomonas
Stenotrophomonas
Ochrobactrum
Pantoea
Acinetobacter
Media Fill-Kits and Glove Fingertip Sampling
Compounding pharmacies know how strict USP <797> and USP <800> standards are. Our media fill-kits and glove fingertip sampling are a cost-effective way for any business to remain compliant with USP <797> and USP <800> guidelines, ensure product sterility and protect their staff.
We provide a range of media fill kits suitable for (low, medium, and high-risk) procedures. In addition, our glove fingertip sampling offers a fast and convenient way for pharmacies to monitor the microbial burden of each laminar airflow workbench's surface.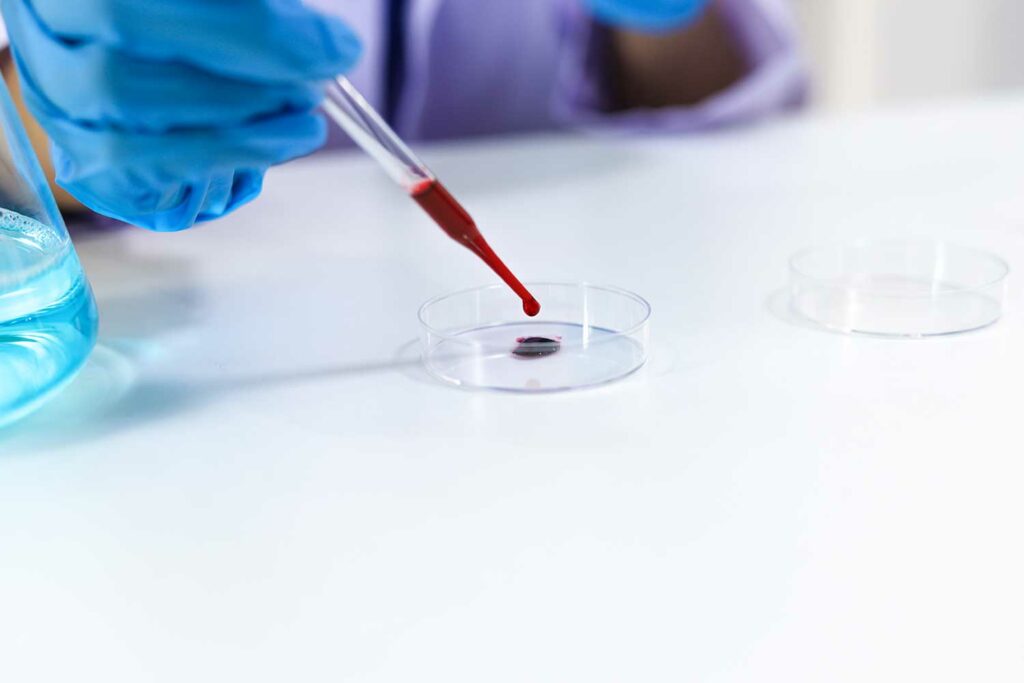 Comprehensive Reporting
Our microbial testing services provide you with a comprehensive and easy-to-understand report detailing sample locations and organisms' type and count.
Each result is color-coded to make it easier to identify vulnerabilities. For example, results in green demonstrate we found no growth of micro-organisms, blue shows micro-organisms are present but are within compliance levels. Conversely, red indicates that the micro-organism count is out of compliance.
Results labeled in white indicate they do not apply to USP 797 and GAG 009 guidance documents.
Our comprehensive report includes the temperatures and type of plates that we use and all applicable USP 797 guidelines.
Allometrics' extensive experience allows us to provide our clients with the most advanced microbial testing services for various sample matrices.
Our experienced team of licensed technicians and impeccable track record spanning more than 40 years make us the ideal partner for all your testing needs.
We specialize in testing services for any size business from the biomedical, food industries, healthcare, petrochemical, pharmaceutical, and environmental industries.