Calibration, Metrology, Controlled Environment Certification
Allometrics™ is a complete laboratory solutions provider specializing in calibration, metrology and controlled environment certification. We manage a broad base of experience and technical competency and have proudly served our diverse customer base since 1976.
In addition to full-service calibration, certification and cleanroom services, Allometrics™ provides on-site calibration for many types of equipment. In addition to ISO 17025 accreditation, we provide conformity testing that is traceable to NIST. To ensure that a full history is maintained safely and securely, we provide electronic calibration reports and catalogue your equipment in our instrument certification database.

Since 1976, Allometrics™ has been a family-owned business committed to providing the highest quality products and service
at competitive prices.
Why Allometrics™ ?
Our goal is to understand the business needs of our clients and remain aligned with those needs as they change over time. Our team of professionals strives to provide prompt turnaround times in order to ensure the smooth operation of your business.
Dependability, Confidence.
We serve many of industry's leading firms.
References are available upon request.
We offer quality critical consulting to ensure that assets are properly calibrated and certified as required to meet all quality objectives.
Our field service staff is geographically positioned
to enable best pricing economies and to meet unexpected client call-outs and emergencies.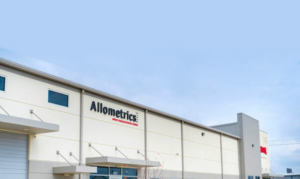 We are active in the scientific community and participate as members in meaningful and beneficial industry associations.
ISO 17025 accredited and routinely audited by A2LA (The American Association For Laboratory Accreditation).
Members of NCSLI, IEST, CETA, ASQ.
Our technicians routinely attend OEM seminars, industry forums and receive periodic proficiency testing.
Chemical
Petrochemical
Refining
Aerospace
Manufacturing
Nuclear
Paper / Pub
Metallurgical
Telecommunications
Environment
Bio-Medical
Crime / Forensic Labs
Drug Compliance Test
Food Processing
Pharmaceutical
Medical
Universities
Municipal Water Treatment Plants