High-Efficiency Particulate Air (HEPA) filters are critical to air filtration systems in different sectors such as food manufacturing, pharmaceutical, biomedical, and electronics manufacturing.
HEPA Filters filter 99.99% of airborne particulates in sensitive environments, and as such, periodic testing of their integrity, airflow resistance, and face velocity is crucial to maintaining workers and product safety.
Why Test your HEPA Filters?
Technicians test to ensure its correct functioning when installing a new HEPA filter; after the original installation, and as part of a well-designed maintenance program, HEPA filters must undergo periodic testing to ensure their filtration capacity is not compromised.
Over time, HEPA filters can become partially or entirely blocked, causing the air supply in the cleanroom to degrade, endangering the staff, and compromising product quality and safety.
Periodic testing is the best way to ensure your HEPA filters are performing as expected. In addition, technicians can determine if the filter needs maintenance or replacement depending on the test results.
Allometrics HEPA Filter Testing and Certification Services
Allometrics has the necessary expertise to test and certify all HEPA filters. Our expert technicians can tailor testing to meet your needs, taking your unique safety standard requirements into account.
We help ensure your supply air systems maintain the necessary air quality standards in all critical areas to protect your staff and production line from harmful airborne contaminants.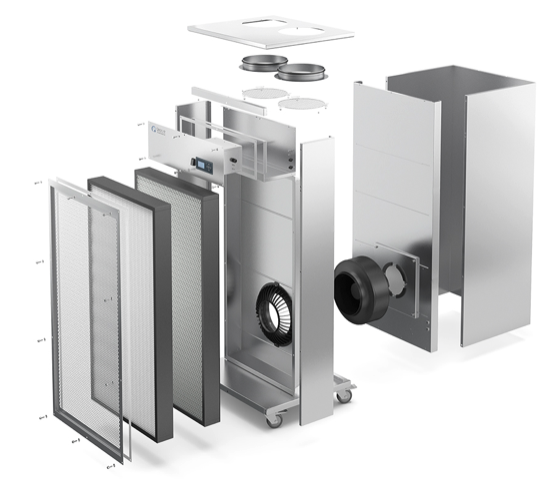 HEPA Filter Integrity Testing
HEPA filter integrity testing, also known as Dispersed Oil Particulate, is the most reliable method of determining if your HEPA filters in cleanrooms and containment devices such as biological safety cabinets, laminar flow hoods, and isolators are performing as expected or whether the filtering system is compromised.
HEPA filter testing ensures manufacturers comply with BS EN ISO14644 Part 3 requirements which require periodic validation and maintenance to guarantee the highest level of particulate control.
Our expert staff will verify there are no tears or holes in the filter and ensure there is no leakage in or around the filtering housing and seals.
Your HEPA filters require annual testing or whenever there is an incident where the filter may have been dislodged or damaged.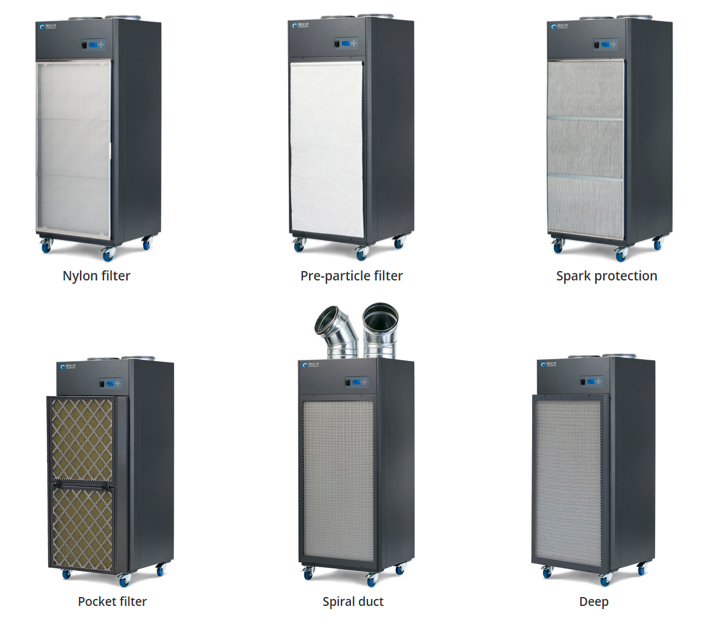 Our Technician's Capabilities
Our technicians will test, calibrate, and certify your equipment according to strict standard operating procedures (SOP's) that comply with Federal and International Safety Guidelines.
Additionally, all our services comply with current best industry practices, cGMP, NSF-49 guidelines, and manufacturer specifications.
Allometrics service technicians are fully trained and certified to perform warranty repairs for all types of HEPA filters.
Testing Equipment
The quality of any calibration service is only as good as the testing equipment used to certify it. That is why at Allometrics, we ensure all our testing equipment meets Federal and International standards and are NIST traceable.
Your HEPA filter test data report will always include pertinent data of the methods used to test and correct any deficiencies found during testing.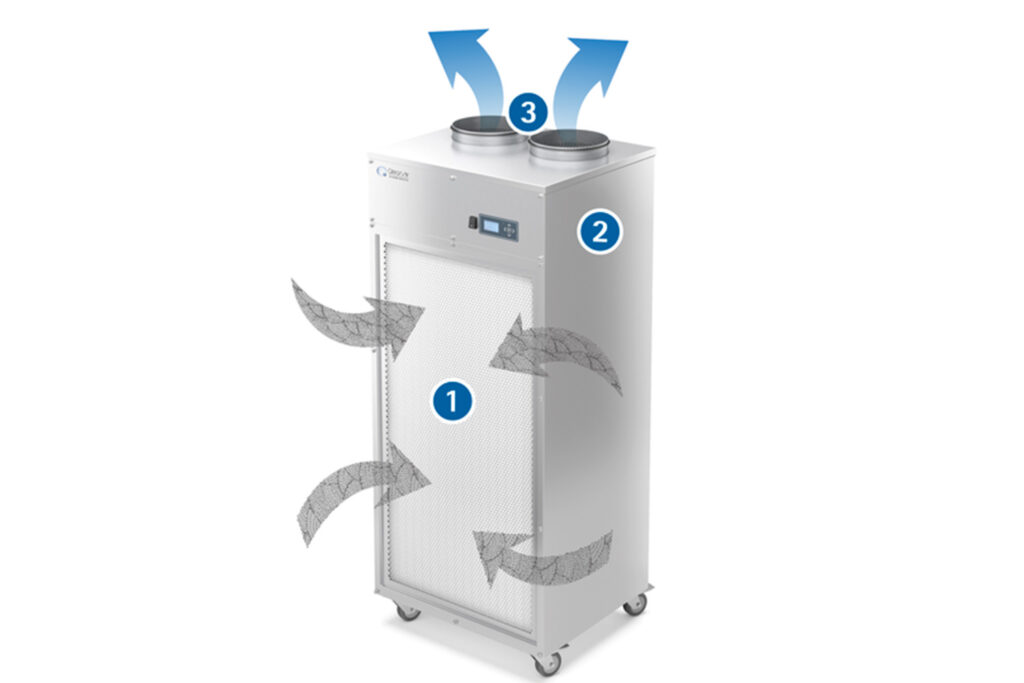 Why Choose Allometrics?
Allometrics is the top-rated ISO 17025 accredited laboratory near you!
As an A2LA-Accredited metrology lab, we ensure your air filtering system provides the highest quality air to any critical area, including cleanrooms, biosafety cabinets, and laminar flow hoods
We've been helping clients who operate within sterile environments to ensure their workers, equipment, and products are safe from potential contamination with hazardous materials.
Furthermore, all our lab equipment testing, calibration, and certification services are compliant with current ISO and NIST traceable standards to ensure your air filtering system remains compliant with all Federal and Industry safety guidelines.
Our highly experienced and certified technicians provide onsite testing with minimal or no downtime, saving you time and money.
Along with our fast, personalized service and service reminders, our HEPA filter testing services include a detailed Certificate Report that provides information regarding measurement traceability, accreditation, and filter condition, including initial and final states and all out of tolerance and adjustments made during maintenance.
Contact us today to learn more about our service and capabilities and schedule your next HEPA Filter testing appointment.