For more than 40 years, Allometrics Calibration and Certification Services team has ensured the safety of lab environments, products, people, and equipment.
Our testing and certification team is the leader in comprehensive calibration services across multiple industries.
Benefits of Testing and Certification of Laminar Flow Hoods
Unidirectional Clean Air Devices (UCAD)/clean benches provide HEPA filtered airflow within the work area. The job of a Unidirectional Clean Air Device (UCAD) is to ensure that the airflow in the designated space is uniform in both direction and velocity.
The hoods can protect items or samples placed on the work surface from contamination.
Therefore, keeping your laminar flow hoods within tolerance becomes a critical safety component in any lab.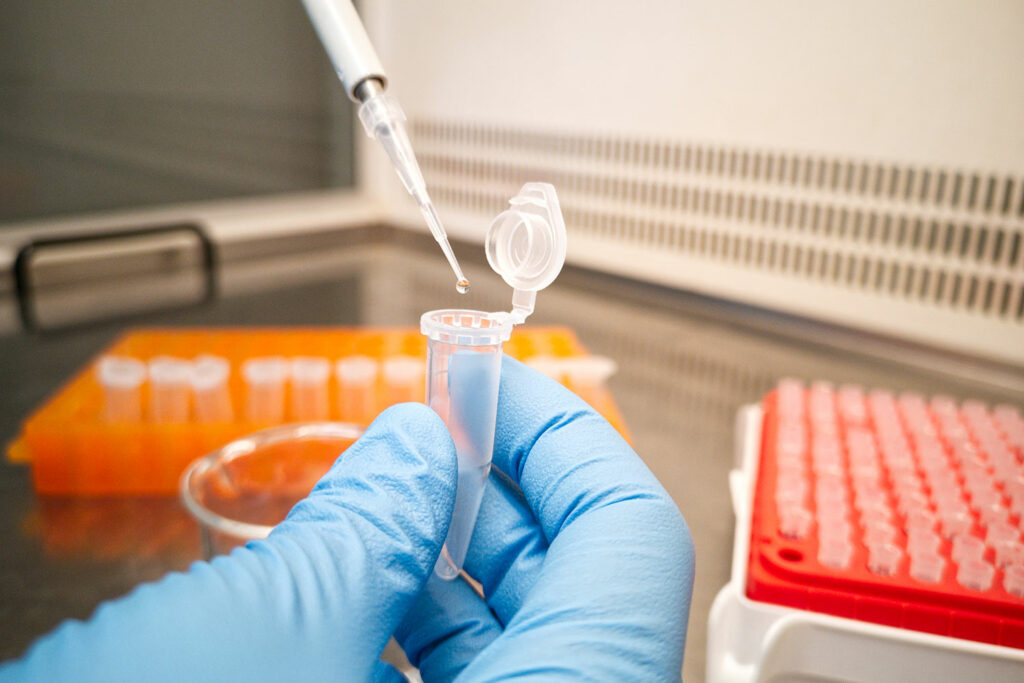 Benefits
Enforces sterility in experimental, pharmaceutical, and high-tech environments by removing 99.99% of airborne particles with diameters of 0.3 microns or larger.
Ensures product quality and safety.
It helps you achieve compliance with all Federal, State, and International safety standards.
Our Laminar Flow Hood Test and Certification Services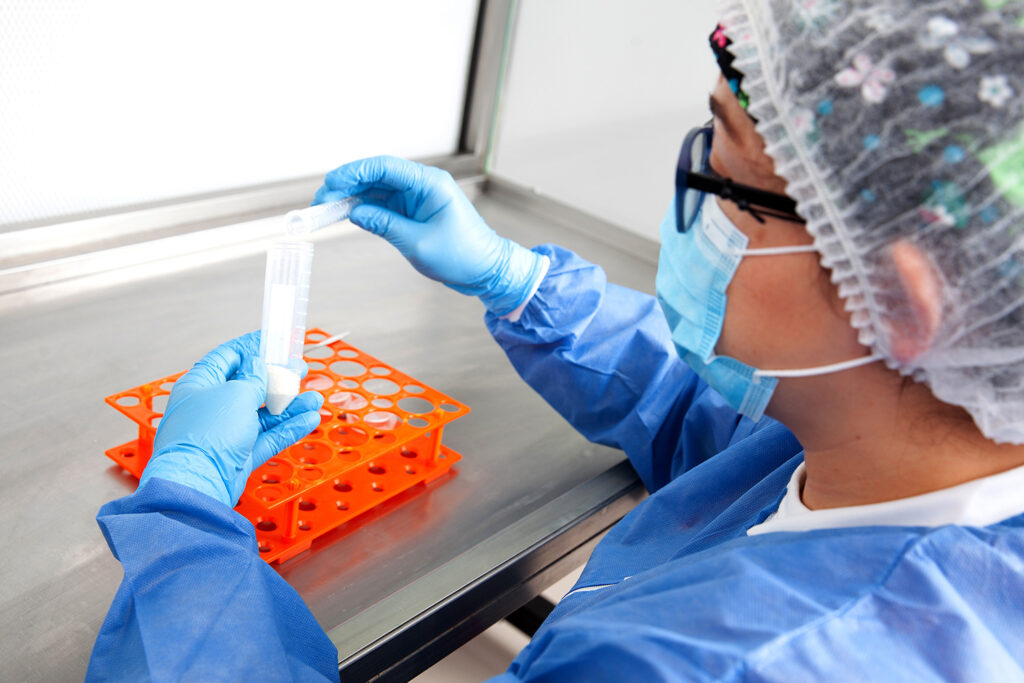 At Allometrics, we provide laboratory and on-site UCAD calibration services to labs within a variety of industries including, pharmaceutical manufacturing, biotech, electronics, hospitals, petrochemical, and environmental sciences.
Entrust your airflow needs to our team of experts. We provide testing, certification, and repair services for horizontal and vertical laminar flow hoods from the top manufacturers. And if your unit has exceeded its lifespan, we can help you purchase a new one.
Range of Certification Services
Air Velocity Profiling
Velocity Profile Test
Temperature and Humidity Uniformity
HEPA Filter Integrity Testing
Induction Leak Testing/Backstreaming Testing
Non-Viable Particle Counting
Microbial Air Testing
Microbial Surface Testing
Lighting Measurement
Sound Level Measurement and Testing
Smoke Pattern Testing
Our Technician's Capabilities
Our technicians will test, calibrate, and certify your equipment according to strict standard operating procedures (SOP's) that comply with Federal and International Safety Guidelines.
Additionally, all our services comply with current best manufacturing practices, cGMP, guidelines, and specific manufacturer specifications.
Allometrics service technicians are fully trained and certified to perform warranty repairs for top laminar flow hood manufacturers.
Testing Equipment
The quality of any calibration service is only as good as the testing equipment used to certify it. That is why at Allometrics, we ensure all our testing equipment meets Federal and International standards and are NIST traceable.
Your calibration data report will always include pertinent data of the equipment used during testing, calibration, and certification of your instruments.
Why Choose Allometrics?
Allometrics is the top-rated ISO 17025 accredited laboratory near you!
As an NSF Accredited Laminar Flow Hood Field Certifier, we ensure your LFHs provide the maximum protection for your staff and products.
We've specialized in accurate, fast, and reliable laminar flow hood calibration and certification services across multiple industries for more than forty years. Furthermore, all our lab equipment testing, calibration, and certification services are compliant with current ISO and NIST traceable standards to ensure your equipment remains compliant with all Federal and Industry safety guidelines.
Our highly experienced and certified technicians work out of our state-of-the-art climate-controlled laboratory or on-site, depending on your needs. Our rigorous training and specialization allow us to service horizontal and vertical LFHs from the top manufacturers.
Along with our fast, personalized service and service reminders, our calibrations include a detailed Certificate of Calibration that provides information regarding measurement traceability, accreditation, and instrument condition, including initial and final states and all out-of-tolerance and adjustments made during the calibration.
Contact us today to learn more about our service and capabilities and schedule your next laminar flow hood calibration and certification.