Industrial scales provide business in diverse industries with an effective means of achieving precise readings of weight measurements in a variety of different applications.
When searching for laboratory balance or scale calibration, testing, or repairs, it is crucial that you enlist the help of a professional calibration team who has the skills and experience to get the job done correctly.
With our more than 40 years of experience in the industry and our commitment to providing an outstanding level of customer service, Allometrics is the ideal partner for all your weighing calibration needs.
Allometrics Laboratory Balance and Scale Calibration Services offer many benefits, including:
Maintaining the precision of all your weighting instruments and the measurements they provide
Ensuring your company adheres to all relevant industry, state, federal and international regulations
It helps save money by avoiding costly rework, waste, and potential product recalls
Can prevent costly financial penalties, legal action and complaints from customers
Will help extend the lifespan of your weighing equipment
Provide traceability for your weighing equipment
Weighing instruments that receive professional calibration services according to defined tolerances are known to improve industrial processes that serve to increase profitability
Allometrics offers professional calibration services by trained CETA-certified, NEBB-certified, and NSF-accredited technicians. Additionally, our state-of-the-art ISO 17025 accredited laboratory is among the best in the region.
Our knowledge and expertise guarantee that our calibration and certification services surpass the industry's standards.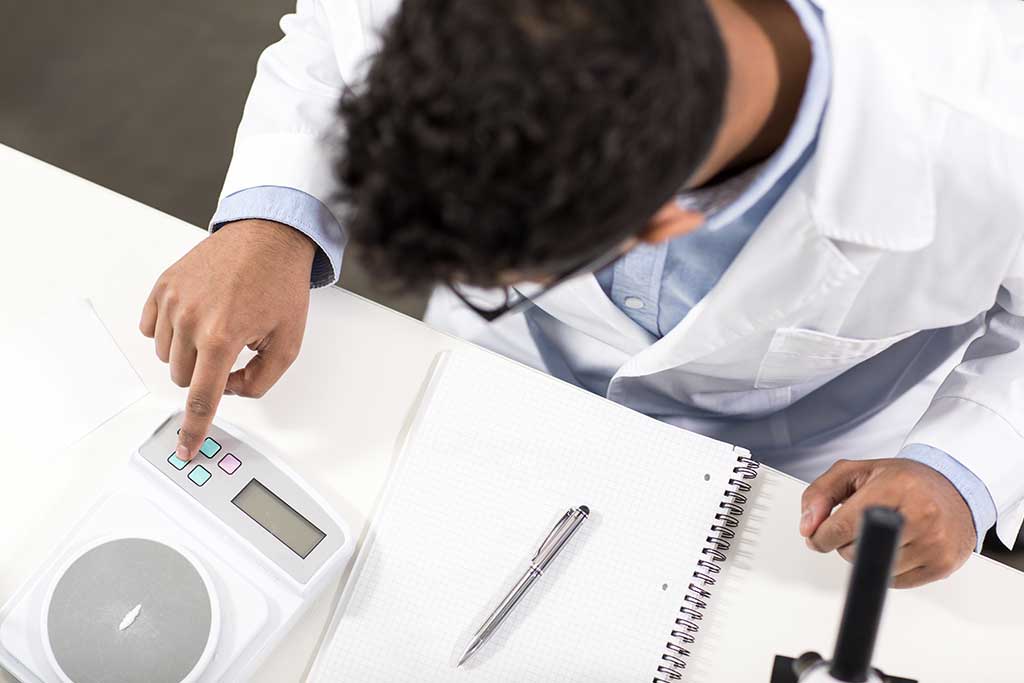 What is the Difference Between a Laboratory Balance and a Scale?
The transducer for a laboratory balance is an electromagnetic force motor that produces an electromotive force that interacts with the magnetic force of a fixed magnet. As a mass is added to the weighing pan, the coil is shifted from null position thus causing the circuitry to increase the current through the coil until null is achieved. The result is a very stable and precise reading of the actual weight. This configuration is sensitive and allows the balance to measure samples into the sub milligram range.
The transducer for a scale is a strain gauge connected as part of a Wheatstone Bridge. When a mass is added to the pan, the resistance through the strain gauge changes thus creating an imbalance in the circuit. The result is a stable reading of the actual weight. This configuration is very robust and allows for very heavy objects to be weighed.
The laboratory balance is designed for precision where the scale is designed for capacity.
What is Laboratory Balance and Scale Calibration?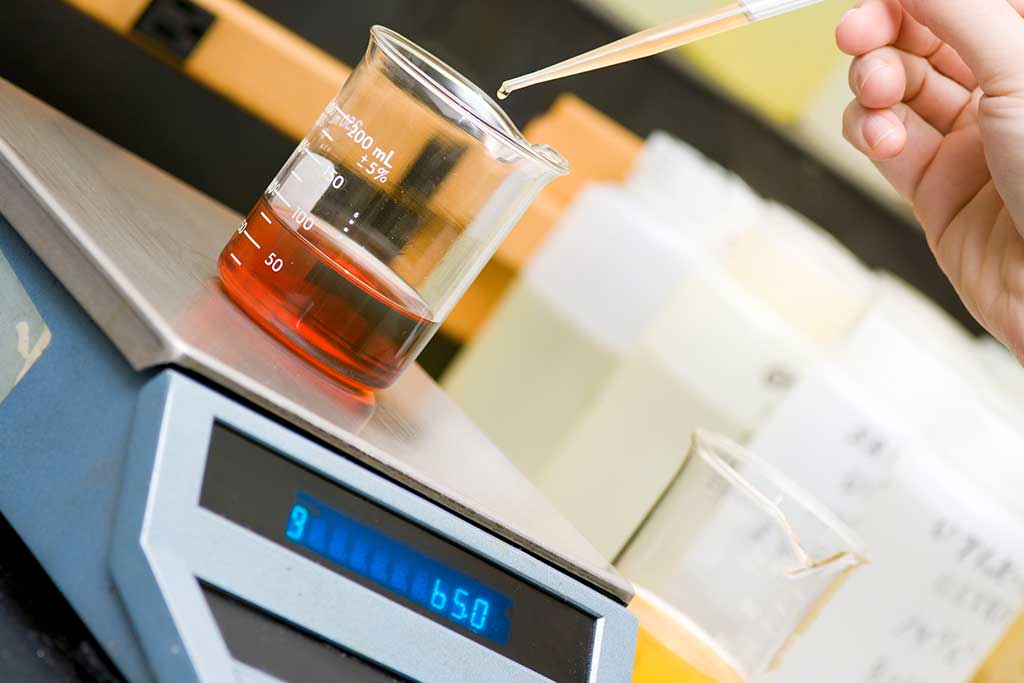 Laboratory Balance and Scale calibration is the process of validating a weighing instrument's precision by performing extensive testing. Once we've completed the examination, the data obtained is compared with a known and accepted standard.
Laboratory Balance and Scale calibration allows us to identify any problems with data outputted by a weighing instrument and, rectify it as needed.
The calibration services provided by Allometrics typically include both the instrument's analysis and when required, the repair of the instrument to bring their precision back to acceptable standards.
Why Is Laboratory Balance and Scale Calibration Needed?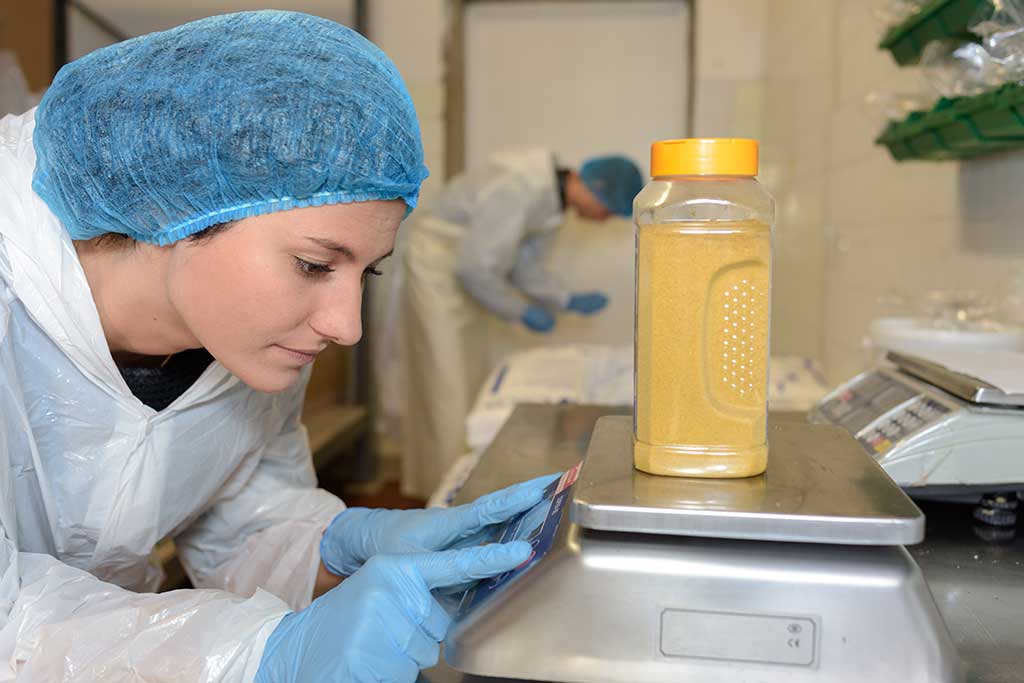 The precision of all weighing instruments slowly degrades over time as a result of continuous use, electrical overloads, environmental changes, and accidents. All these factors contribute to changes in instruments performance, which if not addressed, will result in inadequate readings.
What Benefits Does Regular Calibration Provide?
Regularly calibrating your weighing equipment ensures it is fit for use, and it will provide weight measurements with minimal deviation from the industry's accepted standards.
Additionally, Allometrics will issue a certificate providing a comprehensive breakdown of the testing methods, standards used, data collected and analyzed, as well as issues identified and rectified.
Risks of Not Calibrating Your Measurement Equipment
A weighing instrument that is not correctly calibrated can affect nearly every aspect of your business process, including safety, productivity, and product quality.
By using improperly calibrated instruments, businesses run the risk of encountering production problems, including:
Safety Issues
Wasted Time, Resources, and Manpower Capabilities
Unscheduled Downtime
Product Quality Issues
Process and Audit Problems
Product Recalls and Rework