Manufacturing and industrial processes involving electronics are essential for every market segment.
Critical applications rely on these electronic devices' accuracy to measure battery capacity and dynamic current while operating in various stages. Therefore, the calibration of electronics becomes imperative.
Over time, components inside these electronic instruments will drift due to mechanical shock and even their normal heating cycle.
Periodic electronics calibration will ensure the power instrument remains within tolerance. Additionally, properly maintaining electronics will help prolong the life of the device and reduce operational costs.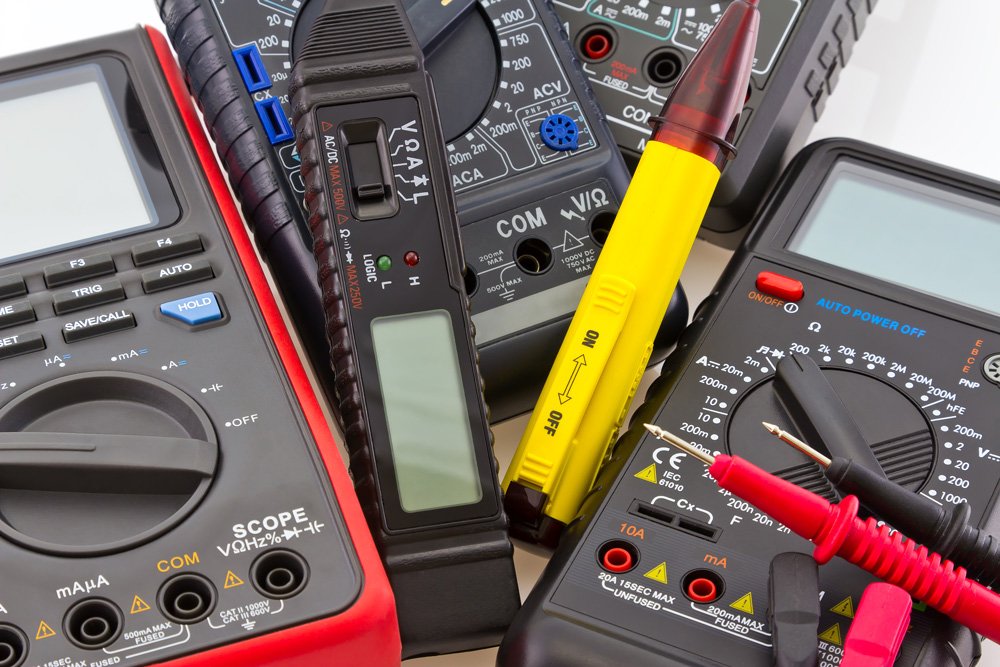 Precise Electronic Calibration Services
Our flexible service allows us to provide quality calibration, certification, and verification of electronics, both on-site and our fully equipped, environmentally controlled ISO 17025 laboratory.
At Allometrics, we've performed calibration on a wide range of electronic equipment in compliance with ISO 9001 and ISO/IE 17025 standards that guarantee traceability to accepted national and international standards for more than forty years.
Additionally, our expert team of technicians and engineers have vast field and laboratory experience. Moreover, our staff receives continuous training to ensure they remain current with all new measurement methods needed to calibrate systems, instruments, and testing equipment operating in today's market.
Allometrics Electronic Calibration Capabilities
Allometrics provides calibration services to companies in many different sectors, from manufacturing, food processing, aerospace, biomedical, pharmaceutical, and environmental industries
Thanks to our diverse portfolio of clients and our open communication and feedback policy, we can provide quality, precise electronic calibration services for the following electronics:
Analog meters
Capacitance meters
Clamp Meter
Conductivity Meter
DC power supplies
Decade boxes
Decade resistance
Dielectric Tester
Digital multi-meters
ESD testers
Field Communicator
Function generators
Ground res. Testers
High Voltage Testers
High Voltage Probes
Hipot Tester
HV voltmeters
Insulation testers
Loop calibrators and Simulators
Manometers
Milliamp Calibrator
Meggers/Megohm-meters
Millivolt source
Multifunction Calibrator
Ohmmeter
Oscilloscopes
Panel meters
Power Inverters
Pressure Calibrator
Process controllers and Calibrators
Process Multimeters
Process volt analyzers
RMS Multimeters
RTD Calibrator
Spark Tester
Spectrum Analyzers
Stopwatches
Stroboscope
Timers
True RMS Multimeter
Volt meters