At Allometrics, we've been the leaders in the field of metrology for more than four decades. We specialize in Accredited Calibration services for gravimetric equipment.
Why Calibrate?
The demand for volumetric measurements that provide greater accuracy for smaller instruments has dramatically increased across industries.
In order for your company to maintain optimum productivity, your equipment must perform accurately on every single measurement. This is why having your equipment calibrated to a national and international standards develops into an issue of productivity and profitability.
Let Allometrics help you ensure continuous productivity, reduce cost, and help you increase your equipment's longevity.
By regularly scheduling gravimetric calibration service, you can:
Maintain industry regulatory compliance
Ensure continuous, accurate and reliable performance
Prevent unexpected equipment downtime
Reduce operational costs and stay within your budget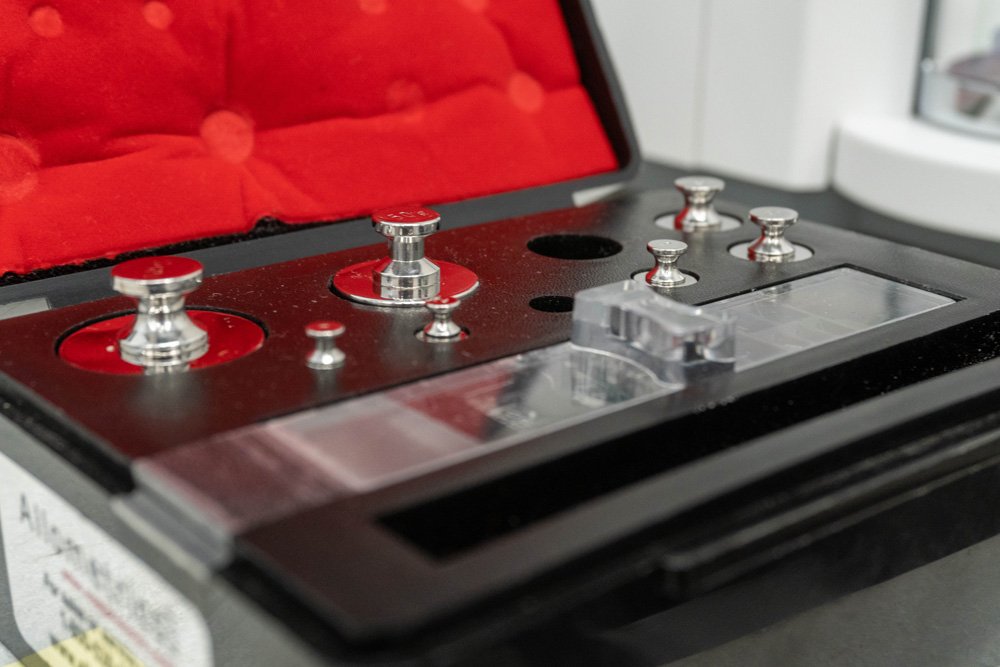 Contact us today to discuss your calibration needs!
Why Allometrics!
Allometrics is a top-rated ISO 17025 accredited laboratory!
We specialize in accurate, fast, and reliable gravimetric calibration services and have more than forty years of lab and field experience.
Our highly experienced technicians work out of our state-of-the-art climate-controlled laboratory. Our years of experience allows us to service gravimetric instruments such as dead-weight testers, load cells, balances, scales, counting scales, test weights, weight testers, and more. Best of all, our measurements are guaranteed to be traceable to NIST standards.
Along with our fast, personalized service, our calibrations include a detailed Certificate of Calibration that provides information regarding measurement traceability, accreditation, and instrument condition, including initial and final states and all out of tolerance and adjustments made during the calibration.