Allometrics reputation for quality pressure calibration services lies in our state-of-the-art ISO 17025 accredited laboratory, superior equipment, ASQ CCT Accredited Technicians, and NIST trained metrology experts as well as our unwavering commitment to customer service.  We have been providing first-class pressure calibration since 1976.
Allometrics Pressure Calibration Capabilities
At Allometrics, we offer pressure and vacuum calibration services at our ISO 17025 accredited calibration laboratory. However, for difficult to move large, heavy instruments, we provide onsite and in-process pressure calibration services, where our certified technicians calibrate your equipment at your location.
Our capabilities include, but are not limited to:
Deadweight Tester Calibration
Pressure Transmitter and Sensor Calibration

Accuracy from 2% to 0.1% or better
To 40,000 PSI

Pressure Gauge Calibration and Vacuum Gauge Calibration
Pressure Transducer Calibration

With or Without Readout
To 40,000 PSI

Barometer Calibration
Differential Pressure Gauge Calibration
Manometer Calibration
Pressure Calibrator
Pressure Recorder
Density Meter Calibration
Crystal Calibrator
CRYSTAL XP2I
ROSEMOUNT
Pressure Switch
Bourdon tube
At Allometrics, we calibrate and test pressure instruments from thousands of manufacturers for customers all over the USA. Contact us for a free estimate and you can mail them in.
If you don't see your equipment listed here, contact us today for a free quote!
What is Pressure Calibration?
Pressure Calibration is the process of comparing the output of a device used to measure and display pressure, with that of another pressure measurement device or pressure measurement standard.
Our testing and calibration readings utilize electronic pressure modules with capacities from a vacuum of -15 PSI to 40,000 PSI. We select the right pressure module depending on the measurement range of the device under test (DUT).
Before we begin the calibration process, we exercise the instrument to its full capacity a minimum of three times.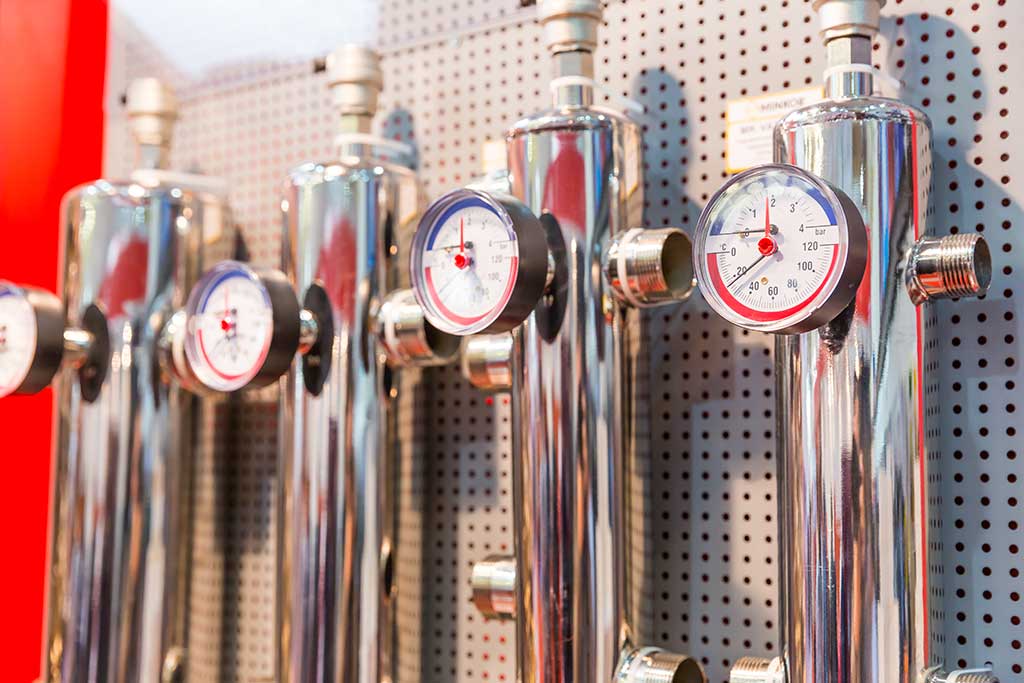 A standard with a known and certified value or capacity is used to compare the DUT during the pressure calibration process. In general, the equipment undergoes a 5-point pressure calibration, with the inspection occurring at every 20 percent of capacity. However, for a higher accuracy pressure transducer or pressure gauge calibration, the review is done at every 10 percent of capacity.
Performing regular pressure calibration to the pressure measuring instruments helps ensure their accuracy and precision.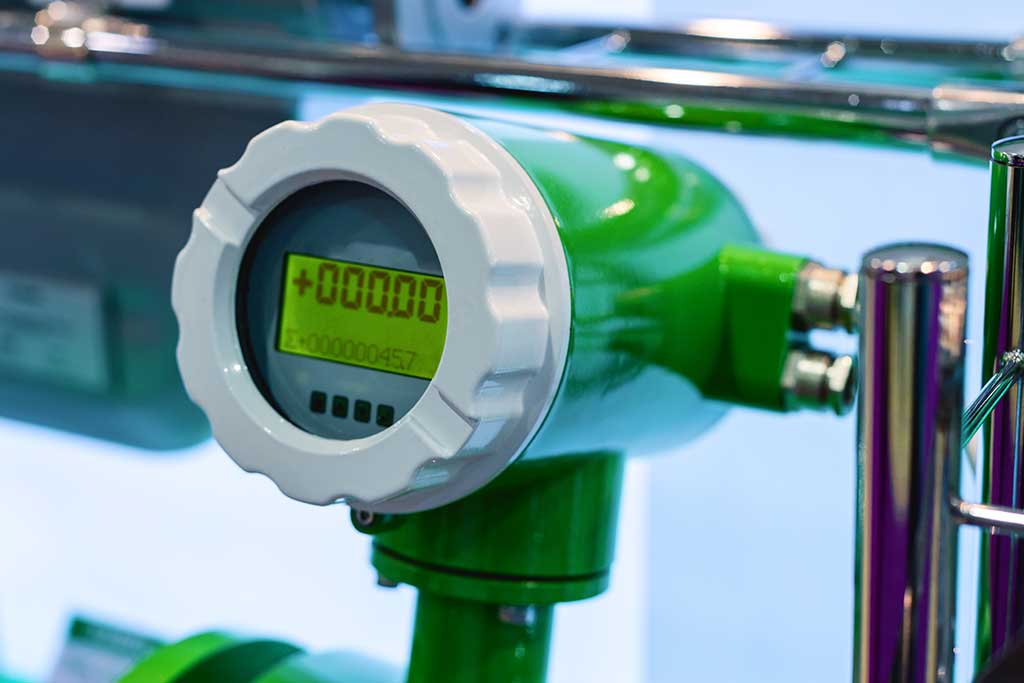 Why is Pressure Calibration Important?
Pressure gauges are some of the most widely used instruments in manufacturing. The readings from pressure instruments can signal potential issues at different points during the manufacturing process. Therefore, plant workers rely on these readings to optimize their operations.
Inaccurate readings can be detrimental to the organization and cause delays, injury, inferior quality products, and costly product recalls.
Benefits of Routine Pressure Calibration
Routinely calibrating your pressure measurement instruments can significantly benefit your organization. Although there are many benefits to having calibrated equipment, these are four of the main benefits you can expect:
Maintain Safety in Process Environments: Calibrating pressure transmitters is extremely important, as incorrect pressure readings could potentially endanger the lives of workers, and the general public.
Maintain Productivity Levels: The performance of pressure transmitters could be affected by various reasons, including operational stress and environmental issues. In most instances, the errors may go unnoticed until a serious problem develops. Calibration reduces drift in readings, which lowers the risk of a potentially devastating impact on productivity.
Avoid Downtime: Machine downtime can curtail revenue and lead to wasted resources. Companies who are proactive in calibrating their instruments can significantly lower their downtime and maximize their productivity.
Remain Compliant: Manufacturing companies are subject to state, federal, and international regulations to which they must adhere to remain in business. Pressure instrument calibration is essential to meeting ISO and other certification standards.