Allometrics is your ideal partner in industrial environmental HEPA purifiers. We provide practical solutions to help businesses in various industries achieve and maintain compliance and safeguard their operators and production lines.
With over 40 years of experience, we've forged strong alliances with top industrial environmental HEPA purifiers, including QleanAir Scandinavia.
Introducing the FS70 From QleanAir Scandinavia
Typically, industrial environmental HEPA air cleaners are spaces reserved for laboratories, pharmaceutical compounding pharmacies, and food manufacturers. But now anyone can enjoy the benefits of cleaner air.
The FS70 from QleanAir Scandinavia allows you to turn any setting into a highly efficient industrial air purifier complete with an air filtering system with 99.995% tested efficiency.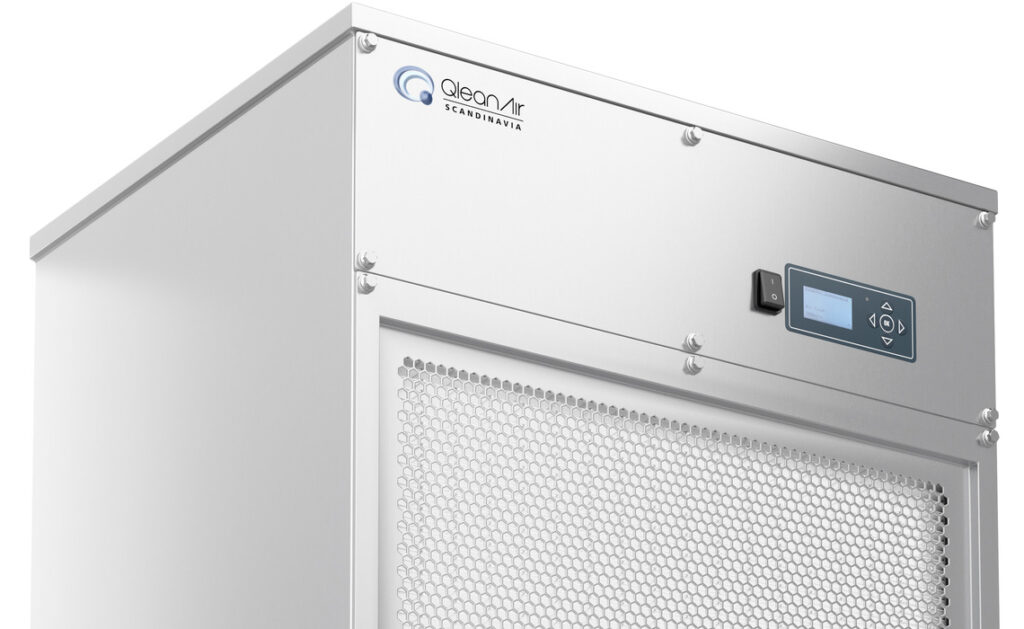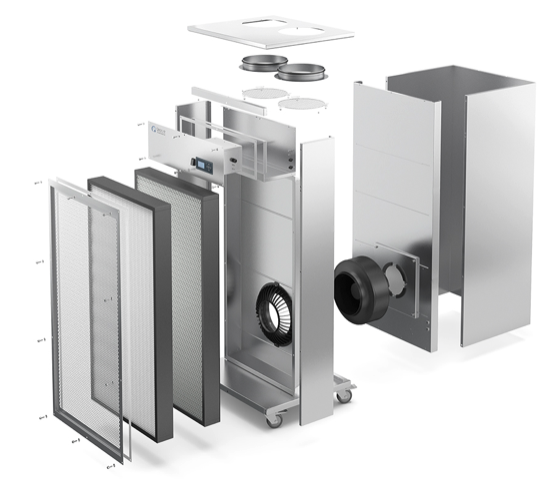 Applications
Thanks to its versatility, the FS70 can be easily configured and reconfigured to fulfill all your needs. Best of all, its portability makes it easy to move to a new location with little to no setup.
Who can benefit from installing an FS70?
Many businesses will see vast improvements in the quality of their work environments, including:
Warehouses and Logistics Facilities

Food Manufacturing Plants

Production and Manufacturing Plants

Offices and Public Facilities

Healthcare Facilities, including Doctor offices and Hospital settings

Casinos
Benefits of Installing an Industrial Air Filtration System From Allometrics
Cleaner surfaces and noticeably less dust and dirt, reducing cleaning costs

Minimize health-related issues due to unclean air

Lower energy costs due to its smart air flows, which guarantees better air distribution

Reduce disruptions and improve production uptime

Minimize product contamination

Sinificantly reduce mold, bacteria, and other particle levels in the air

Fewer problems due to allergens

Extend the shelf life of food products

Improves product quality

Healthier air quality that is fresh, with no unpleasant odors from smoke, food smells, or exhaust fumes

Helps lower the spread of infections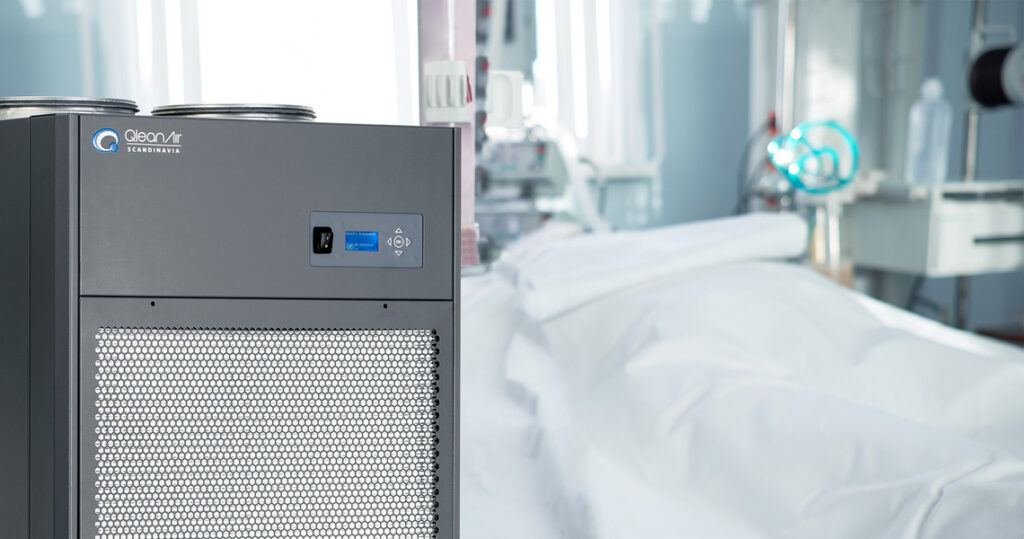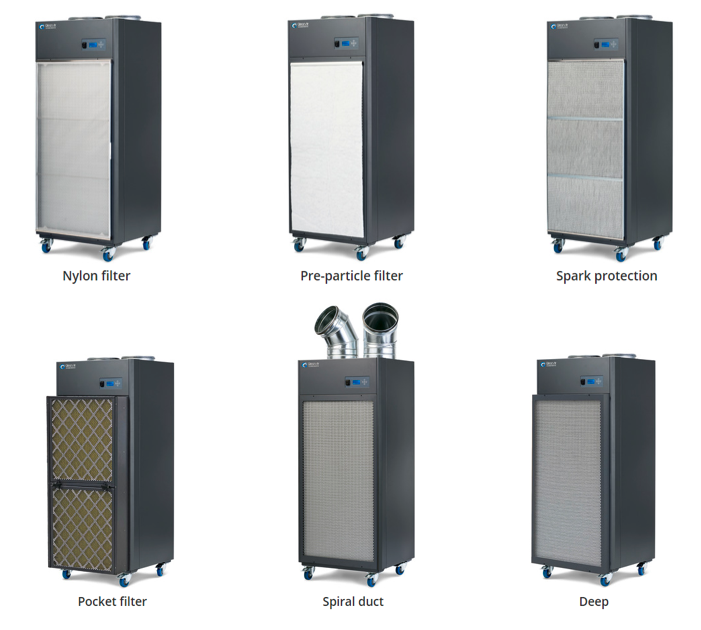 FS70 Technical Specifications
Specification

QleanAir FS70

 

FG

QleanAir FS70 Gray

Material

Stainless Steel

Powder Coated Steel

Dimension (WxHxD)

25in x 65in x 23in

25in x 65in x 23in

Weight

198 lbs.

243 lbs.

Airflow

0-2300 ft³/m

0-2300 ft³/m

Particle Filter

Pre-Filter and HEPA with 99.995% Tested Efficiency

Pre-Filter and HEPA with 99.995% Tested Efficiency

Gas Filter

Active Carbon Filters, Optional

Active Carbon Filters, Optional

Speed Regulation: Fixed Fan Speed / Flow Steering

Seamless / 3 Positions

Seamless / 3 Positions

Power Supply

220-240 Volt, ~50/60 HZ

220-240 Volt, ~50/60 HZ
Contact us today to for a free quote on your top quality industrial environmental HEPA purifiers so you can breathe easier, save money and consistently produce a quality end product.

Why Choose the QleanAir FS70
The FS70 is in a category of its own. With superb construction and technology, it is a cost-effective solution to all your clean air needs.
Here are just some of its outstanding features:
Versatility
The FS70 is unique in that it can be configured and reconfigured to address a variety of needs. Configuration is quick and easy, and since it's a portable unit, it can easily move to any location you desire with minimal setup.
Channel Airflow
Airflow can easily be:
Ducted into HVAC systems

Slowly released across a room

Ducted out of a room to create a negative pressure space, remove particles from the air, and recycle filtered air back into the room.
Low Sound Output
The FS70 operates between 25 and 65 decibels This makes it significantly quieter than its competitors which typically run between 52 and 67 decibels.
The sound output ranges from the FS70 are comparable to the sounds of whispers and rustling leaves to normal conversation volumes.
Moreover, no competitor drops below 35 decibels the output deemed by the EPA as "desired for sleep."
The low sound output of the FS70 minimizes distractions and helps create a pleasant environment.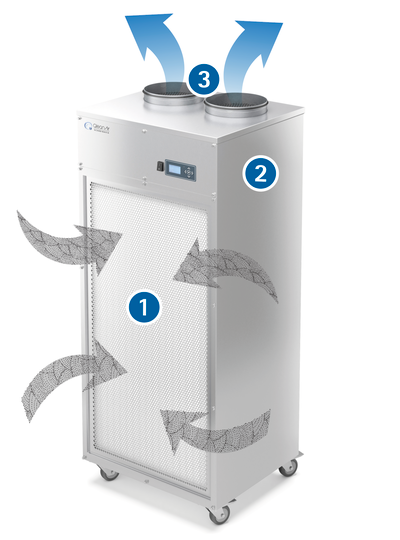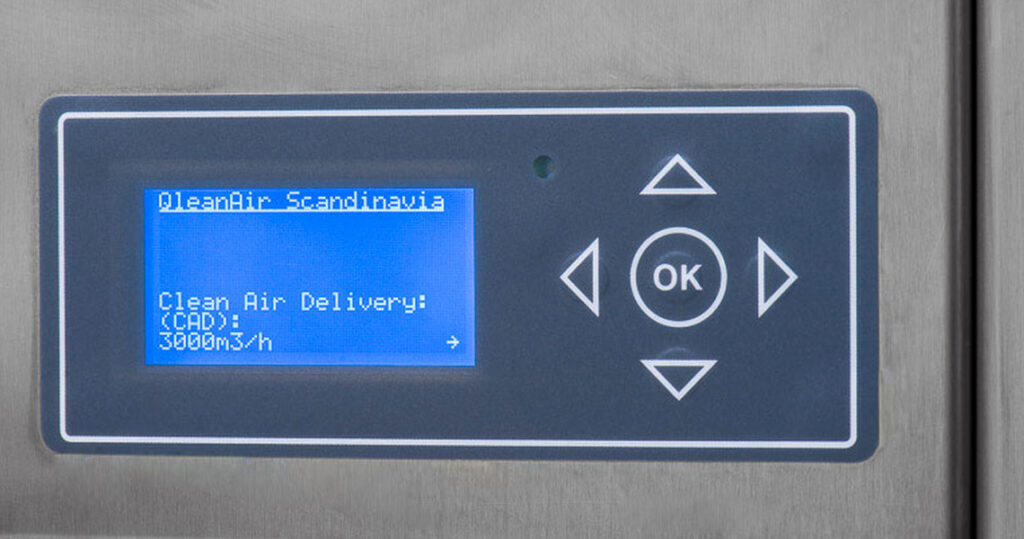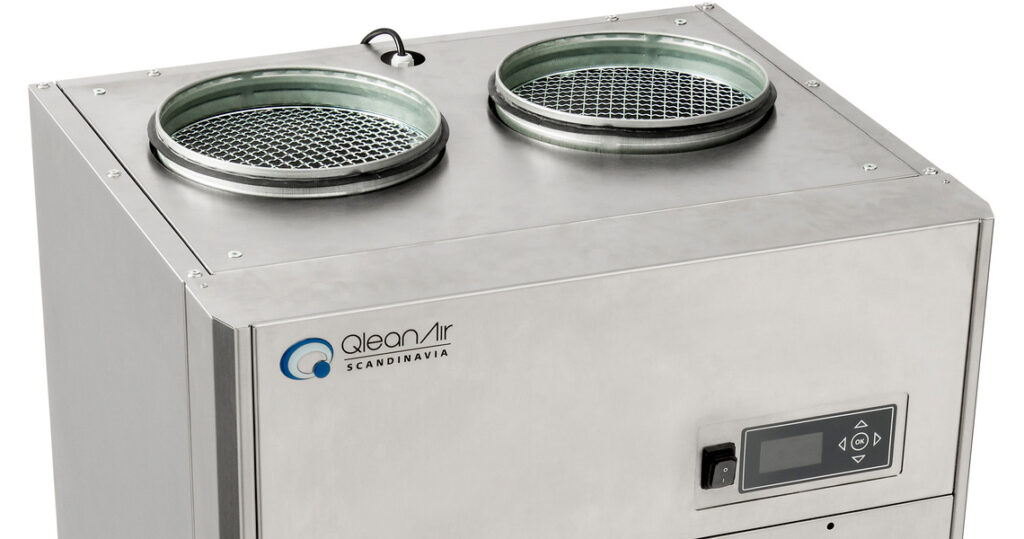 Trust Allometrics With All Your Industrial Environmental Air Purifier Needs
Allometrics is the top-rated ISO 17025 accredited laboratory near you!
Over more than 40 years of business, we've acquired exceptional knowledge and expertise in constructing, testing, and certifying cleanrooms for all types of industries.
Over the years, we've built long-lasting commercial relationships with renowned manufacturers, including QleanAir Scandinavia.
These relationships allow us to offer our clients affordable, personalized solutions for all their clean air needs.
Trusting us with your industrial air purifier needs means you receive the best technical support from qualified technicians and engineers. But, above all, you get the best equipment with exceptional customer service at competitive prices.
To learn more about our industrial environmental HEPA purifiers and cleanroom certification services, please contact us today. Our technicians are happy to answer all your questions.