Creating Successful Business Alliances – A&D Weighing and Allometrics
Business alliances are common in today's economic landscape. However, few are successful enough to stand the test of time.
At Allometrics, we are proud of the success stories we've been able to forge with providers and manufacturers through our more than 40 years of business.
One story that deeply resonates with us is our business alliance with A&D Weighing.
The Beginning of a Beautiful Business Friendship
A&D Weighing started manufacturing its products in Japan in 1977. They commercialized their weighing products with moderate success in the United States under the brand name Scientific Products.
The startup company was ambitious from the start. They were looking to expand their market share within the U.S. but found it challenging to work with large laboratory supply houses.
As a result, they decided on a unique market approach. A&D decided to forge alliances and create distributorships with smaller service companies like Allometrics.
They contacted us in the early 1980s with a business proposition; they wanted us to become their leading distributor along the Gulf Coast Corridor. We gladly accepted and are proud of the fantastic partnership we've been able to build and maintain with them ever since.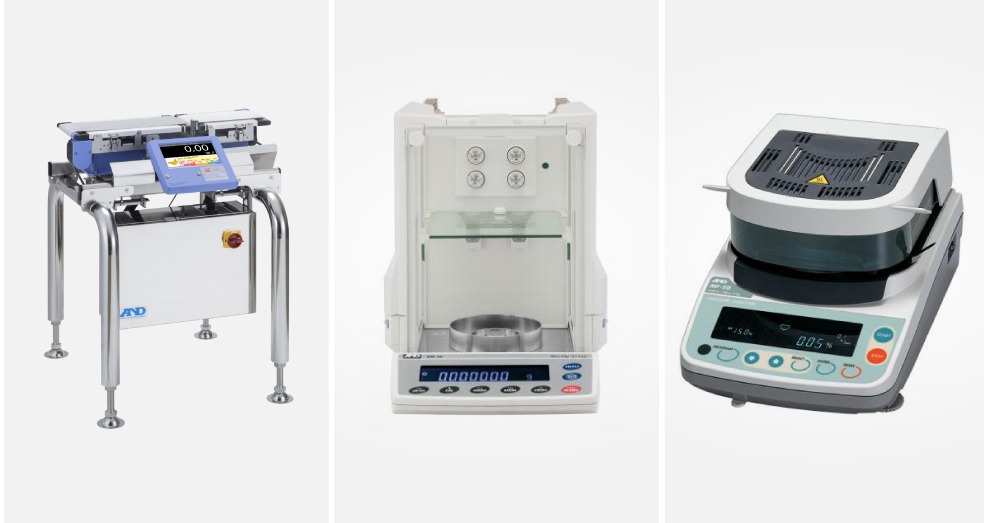 Superior Quality and Reliability
At the start of our business relationship, A&D Weighing products had little brand recognition. However, it quickly became evident to us that A&D balances were incredibly durable.
We saw firsthand how when other manufacturer products failed in extreme environmental conditions, A&D balances were unaffected.
Moreover, their products are simple to use and tough enough to handle inexperienced operators and students' daily abuse.
"Given their durability under extreme conditions, I only recommend A&D products for educational institutions and production satellite labs." Jim Province, Technical Sales Engineer at Allometrics
A&D is so confident in the quality of their balances; they are the only laboratory balance manufacturer that offers a full five warranty on all their weighing products.
Long Term Equipment Investment Made Easy
Another competitive advantage to A&D weighing products is the company's efforts in always making connectivity and data exchange easy for customers.
A&D not only strives to keep up with market demands, but they are often trendsetters and visionaries. One clear example of this is their commitment to providing the latest communication protocols to end-users. Be it 4 to 20ma current loop, RS232, either net, USB, or blue tooth, A&D has the solution.
Another example is A&D cabling which has always been IEEE compliant, meaning end-users can easily find a replacement cable at any electronics store.
Moreover, A&D guarantees the compatibility of its communication protocols, making it easier for Allometrics to service equipment. For example, our technicians can replace an old ER-160 with a new GH-252 and have it communicate with a titrator immediately, minimizing downtime and saving our mutual customers money.
Additionally, should an end-user ever need to download data to a spreadsheet, the data acquisition software is available for free on A&D's website.
Solution for Every Need
A&D weighing manufactures a range of products design to meet users' needs across various industries, including Aerospace, Bio-Medical, Chemical, Environmental, Food Processing, Medical, Metallurgical. Petrochemical, Pharmaceutical, Refining, Universities, and other learning institutions.
Some of their most popular weighing instruments include:
Electronic Balances
Digital Scales
Weighing Indicators and Controllers
Load Cells
Non-Destructive Measurement Equipment
"I have been selling, servicing, and repairing A&D balances for over 35 years, and in my opinion, A&D Weighing Products are, Clearly a Better Value!" Jim Province, Technical Sales Engineer at Allometrics
Unmatched Product Availability
Get your equipment when you need it. A&D maintains two large distribution centers, one in California and the other in Georgia, which guarantee their product availability and fast deliveries.
The company keeps a thorough stock of every instrument and replacement part we at Allometrics have ever required to meet customers' needs.
Orders ship within 24 hours of placement, and on rare occasions when we encounter a problem with a new instrument, A&D replaces it immediately.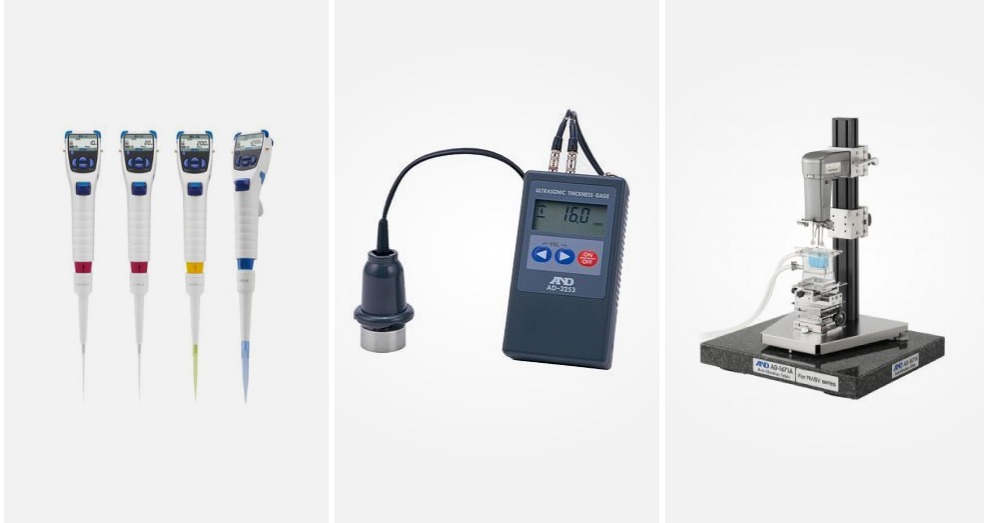 What Our Business Partners Have to Say
Over the last 35 years, Allometrics and A&D have become one of the most successful business alliances in the industry. Both companies have helped each other grow, and together we've helped countless customers do the same.
"A&D Weighing and Allometrics have a long-standing partnership in selling weighing equipment. Not only does Allometrics do a great job selling our equipment, but they are also knowledgeable, thorough, and one of the best distributors we have in the U.S. I know when they are dealing with a customer, everything will get done properly and in a professional and friendly manner. They are truly a pleasure to work with!" – Jon Gill, Business Development Manager, Central U.S. A&D Weighing
How Allometrics Strategic Alliance with A&D Helps You
Allometrics is now one of the best distributors for A&D in the country, and we typically meet our sales targets every quarter.
"Congratulations on achieving your Q4 2020 sales target with A&D! We appreciate your partnership, hard work, and loyalty." Jon Gill, Business Development Manager, Central U.S. A&D Weighing
Our hard work and our excellent business relationship with A&D mean we can negotiate discounts that we pass on to our customers.
When you purchase your instruments with us, you always get the best technical advice and support and superior quality products at the best rates.