How Calibration is Helping Find A COVID-19 Vaccine? The threat posed by SARS-CoV-2 and the infectious disease it causes COVID-19 has united researchers worldwide in the search for a vaccine.
The impact of COVID-19 in our daily activities and the world economy prompted biotech companies to respond quicker than ever to this emerging health threat. Vaccines typically take years to develop, but the race to find a viable and effective vaccine for COVID-19 is moving faster than expected.
A World of Opportunities Lies in Clinical Trials
One of the world's major COVID-19 vaccine studies is underway in the United States. The mRNA-1273 vaccine is one of several candidates in the global vaccine race. Developed by the National Institutes of Health and Moderna Inc., the study is currently in phase 3 of clinical trials.
The first Phase 3 trial involves 30,000 planned volunteers from across the nation, helping to test shots. Subjects won't know if they received the real vaccine or a placebo version. Each volunteer will receive two doses. After this, the scientists will closely monitor each group as they go about their daily routines to determine which group experiences more infections.
However, the scope of testing is not limited to just this one study. There are several versions of the vaccine that need testing to find the most viable and efficient one. Therefore, the government-funded COVID-19 Prevention Network announced it would be rolling out a new study every month through fall.
Each study will have 30,000 newly recruited volunteers. Subject matters must be representative of the population most at risk; this includes the elderly, Latino, and African American communities, as well as teachers and health care workers.
Since researchers need to monitor the groups closely, it becomes necessary to utilize local research and testing facilities. This need provides ample opportunities for clinical laboratories, research facilities, universities, hospitals, and pharmacies in Texas, Louisiana, Mississippi, and Alabama to apply to become an authorized site for Phase 3 of this study.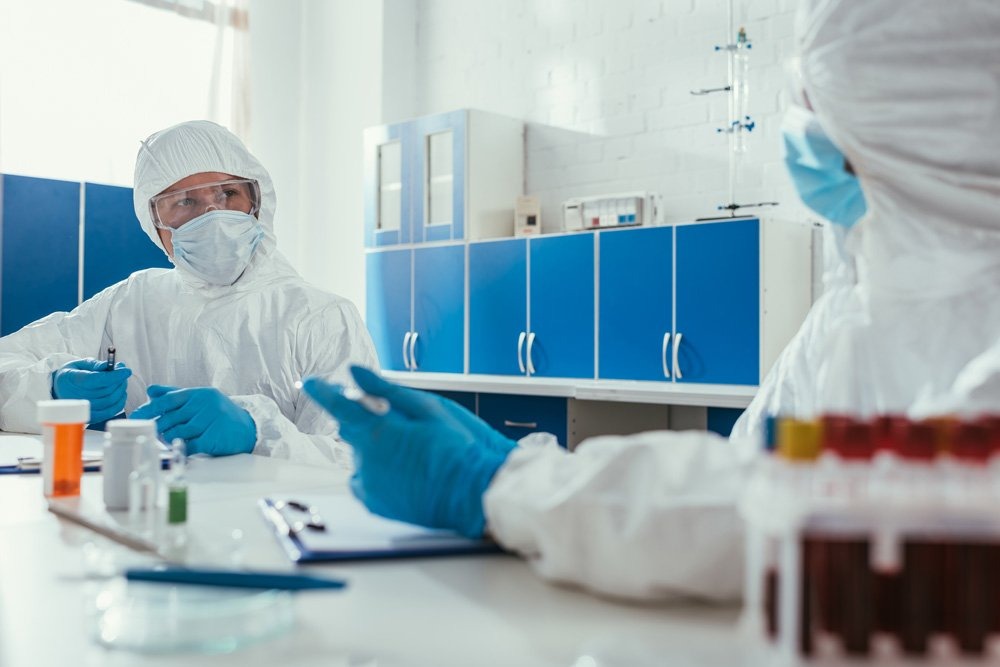 Are You Ready to Take On The Challenge and Help Save Lives?
Given how much is at stake in these clinical trials, it's no surprise that both the National Insititute of Health and the Moderna Inc. team are only selecting facilities that comply with rigorous testing protocols.
One main factor that sites need to address is the proper calibration of their equipment to ensure traceability to national and international standards.
Laboratory equipment calibration is vital to ensure measurement results are trustworthy a hundred percent of the time. Additionally, the environmental conditions of testing facilities need to guarantee there will be no outside contamination.
Allometrics provides professional calibration and certification for all lab equipment, including:
Biological Safety Cabinets (BSCs)
Pipettes
Centrifuges
Glove Box
Laminar Flow Hood
HEPA Testing
Microbial and Fungal Testing
Additionally, we offer cleanroom and controlled environments certification as well as temperature and humidity mapping for laboratories conducting COVID-19 testing. All our calibration services are NIST traceable and comply with ISO-17025 standards.
Allometrics is an ISO 17025 accredited NIST traceable laboratory with more than forty years of experience servicing clinical laboratories, research facilities, university laboratories, pharmaceutical manufacturers, pharmacies, and hospitals in Texas, Louisiana, Mississippi, and Alabama as well as the rest of the country.
Contact us today to learn more about how our services can help open new business opportunities for your lab.
WE CAN HELP YOU STAY OPEN!
YES! We can help you keep your manufacturing plants open & operating safely! We offer both Surrogate Bacterial and Air Sampling and Molecular Testing for COVID-19.