There is a direct correlation that exists between the quality of the products produced and the accuracy of measurements during the manufacturing process of the petrochemical industry.
Furthermore, accurate and precise measurements help to ensure the safety of plant workers and end-users.
Why Calibration of Measuring Instruments Within the Petrochemical Industry is Vital
As a result of the petrochemical industry, low-value by-products of the oil and gas industry are transformed into products that are exceedingly useful.
A diverse range of products from synthetic rubber, plastics, solvents, fertilizers, additives, and adhesives are part of the products manufactured by petrochemical plants.
The raw materials used to produce these products are heavily regulated to ensure the management of toxic pollutants and the safety of the products.
As a result, it is imperative that all measurements be accurate and precise in order for plants to operate efficiently.
A regular calibration schedule allows measurement deviations to be identified and corrected before they result in workplace accidents, product recalls, and possibly public safety risks.
A petrochemical laboratory employs highly sensitive equipment for the collection, analysis, and monitoring of data and for the control, testing and monitoring of real-time processes.  An error in one of these readings can have grave consequences for the company and the environment.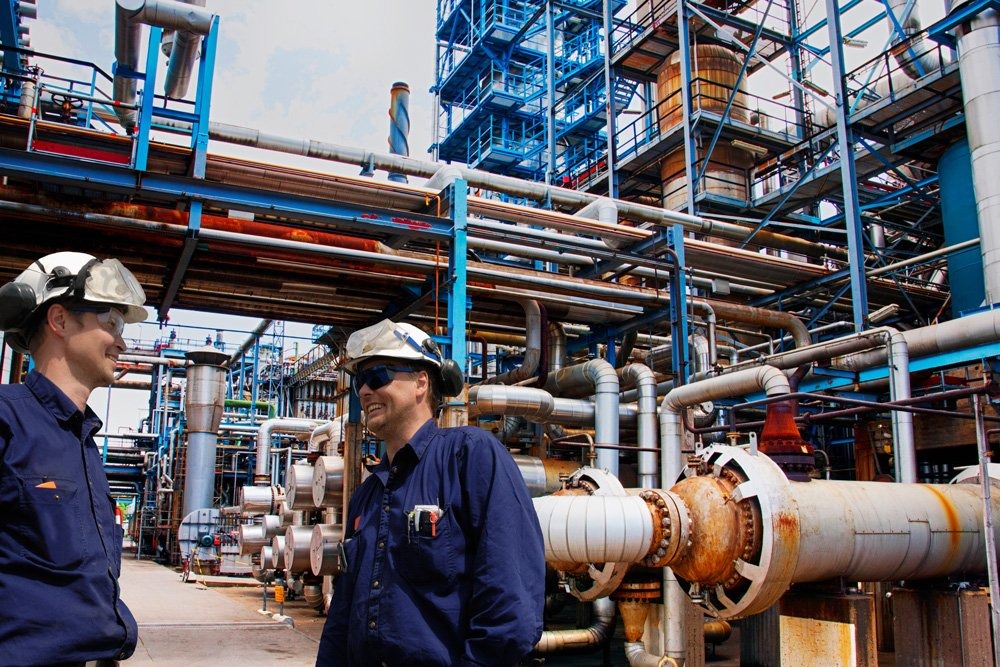 The Importance of Accreditation and Traceability
Given the nature and importance of the industry, as well as the rigorous standards and regulations it is subject to, calibration services must adhere to specific requirements.
Petrochemical instrumentation should be certified, verified, and calibrated in accordance with national and international standards. Additionally, the lab conditions where calibration services take place must also be compliant with current regulations.
This is why petrochemical companies entrust their calibration needs to Allometrics.  We have a state-of-the-art climate-controlled laboratory that is ISO 17025 accredited. Additionally, we offer NIST traceable conformity testing on all our services.
What to Calibrate?
A common pitfall within the industry is that companies often have their flowmeters calibrated but fail to simultaneously calibrate their pressure and temperature transmitters.
This practice can create gaps in the measurement readings and may lead to significant and costly consequences.
As leaders in the calibration service industry, we offer comprehensive calibration of lab equipment for petrochemical companies across the nation.
Some of our most sought out calibration services include:
Autoclaves
Laboratory Balances and Scales
Pipettes / Volumetric Devices
Test Weights
pH Meters
Ovens and Furnaces
Thermometers
Thermocouples
Spectrophotometers
Chemical Fume Hood
Pressure Gauges
Pressure Meters
Clean Room Suites
Biological Safety Cabinets
Laminar Flow Hoods
Timers
Melt Flow Indexers / Plastometers
Volt, Ohm, and Current Meters and Calibrators
Presses
Calipers
Micrometers
Centrifuge
Viscometers
Volumetric Titrators
Coulometric Titrators
Temperature Baths
Dry Well
Allometrics offers more than just quality calibration; we also provide surrogate bacterial and air sampling, as well as temperature, humidity, and pressure mapping.
Our surrogate bacterial and air sampling helps ensure the efficacy of cleaning protocols. Temperature, humidity, and pressure mapping help identify critical environmental aspects necessary for maintaining adequate manufacturing processes and storing raw materials and finished products.