Earlier this month, we completed our first-ever NSF 49 Biosafety Cabinets Certifier Program, and it could not have gone better.
Professionalism and Hard Work Pays Off
We feel honored that the NSF has recognized Allometrics' professionalism and excellence in the field of metrology by allowing us to become only one of three NSF approved testing sites in the country.
For more than 40 years, our company has strived to raise the standards of calibration services for industries in the petrochemical, pharmaceutical, aerospace, environmental, biomedical, food processing, and many other industries.
Our clients have come to know and prefer us for the quality of the service we provide, our integrity, and commitment to ensuring all instruments we certify and calibrate comply with national and international standards.
Our commitment to our clients remains strong, and we have new and exciting plans for the future to improve and expand our capabilities so we can not only meet but continuously exceed our client's expectations.
However, it is also time we shared our expertise and help train the next generation of calibration engineers.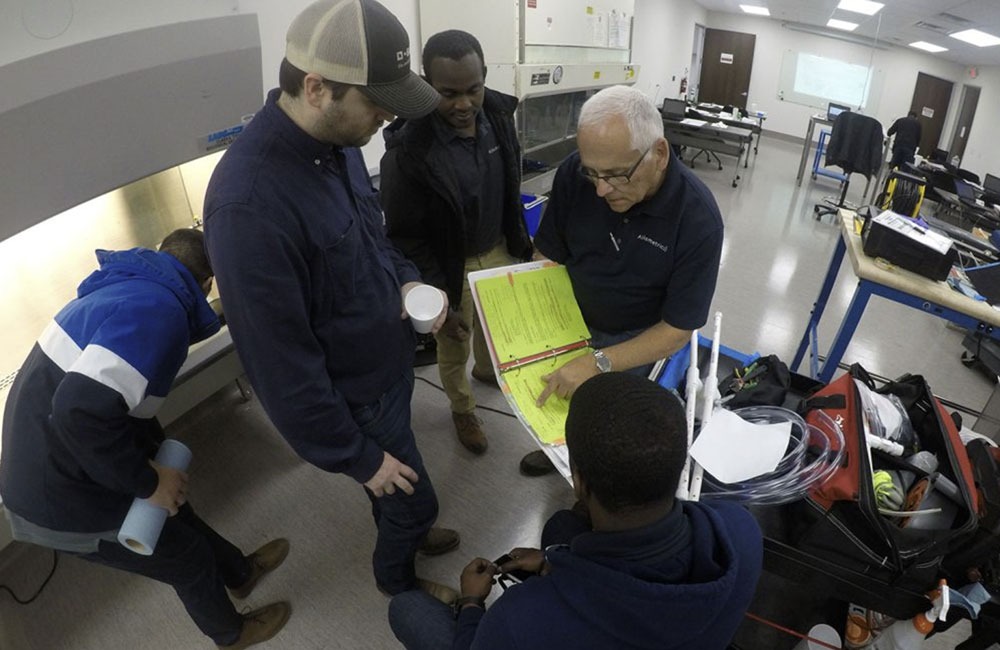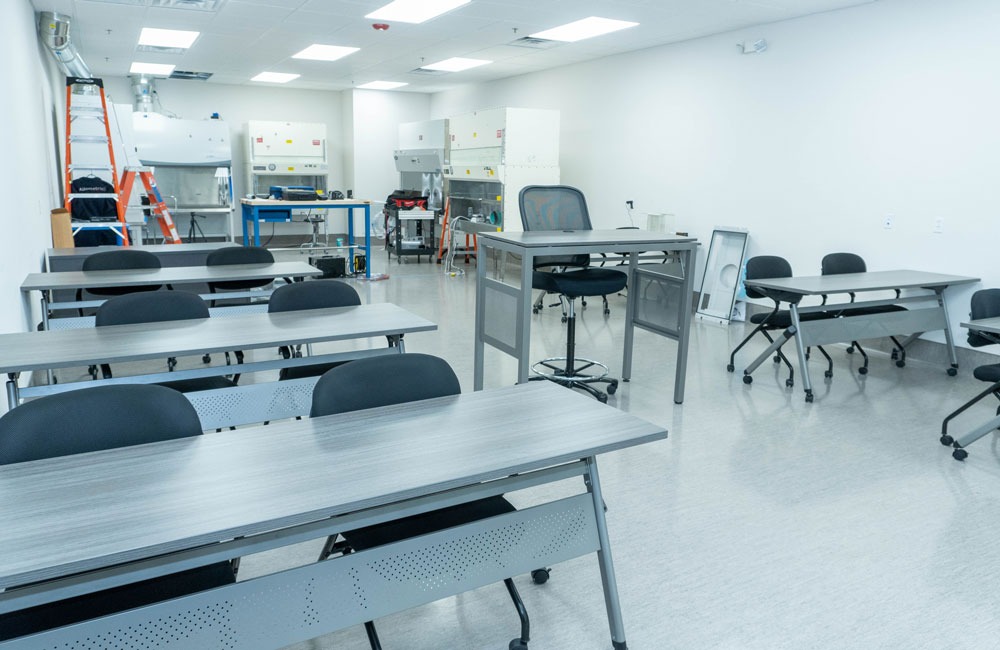 Shaping the Future of Metrology
Industrial processes are becoming more stringent and heavily regulated. Because of this, the need for better-prepared calibration engineers is paramount.
As an NSF approved testing site, Allometrics is in a prime position to help shape the future of metrology. We have a unique blend of experience and innovation with NSF 49-accredited engineers who have years of hands-on design, manufacturing, testing, and troubleshooting experience.
Our Student's Experience
It was vital for us to get feedback from the students who attended our first NSF 49 Biosafety Cabinets Certifier class.
We are pleased with the impressions and suggestions we received.
The thing that most impressed those who attended the class was our hood room setup, which is quite impressive. As one student mentioned, the hood room layout and one of the best in the country.
Our instructor also got great reviews, with most students giving him 4's and 5's on our survey.
Another item that impressed those in attendance is the fact that we have a completely fresh and updated set of training material that allows newer students to have a better understanding of the parts of Biosafety certifications that are not used very often.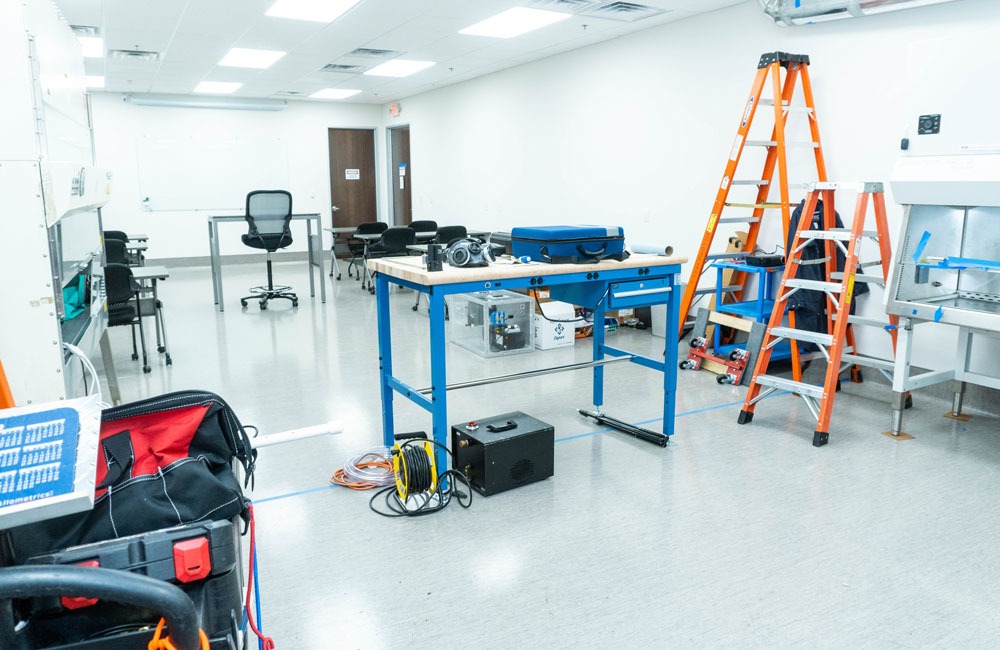 Getting Ready for Our First Testing
Now that we have successfully completed our first class, we are preparing for the testing scheduled for March 28th.
We wish our students the best of luck on the certification test; we know that with our program and your hard work, you will all succeed.
Moving forward, we are excited and hope to 3 or 4 classes per year.
NSF 49 Biosafety Cabinets Field Certifier Accreditation Program Class Schedule.
Register now for the next classes coming up at Allometrics Inc.:
Class Dates Option 1: July 6 – 10, 2020 Testing: July 11 – 12, 2020
Class Dates Option 2: Nov. 2 – 6, 2020 Testing: Nov. 7 – 8, 2020
Our goal is to maximize our students' experience and learning, so this purpose we keep our group small with a minimum of 6 and a maximum of 15 students per course.
If you are interested in getting your NSF 49 Biosafety Cabinets accreditation…