We are sure you've heard that Allometrics is an ISO 17025 accredited calibration lab, but what exactly does that mean? What is the importance of having this certification? And what does it mean to you?
These are valid questions, especially considering other calibration laboratories that are not certified could be actively soliciting your business. This makes understanding ISO 17025 accreditation becomes a major factor when it comes to choosing a service provider.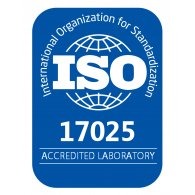 To fully appreciate the importance of having an ISO 17025 accredited lab as your business ally, we should begin with the basics.
What is ISO 17025 Certification?
The certification is issued by the International Organization for Standardization (ISO), an independent, non-governmental international organization.
The certification specifies the general requirements for laboratories to carry out tests and calibrations, including sampling.
The accreditation is highly regarded among scientific circles; thus, it gives laboratories that hold it more credibility and demonstrates the reliability of their testing, calibrations, and measurements.
Since an independent third party makes the accreditation, this is an unbiased guarantee that the laboratory continuously performs at the highest level.
The ISO 17025 certification demonstrates the lab's commitment to a high-quality standard and security. Gaining accreditation is not a simple task, it can necessitate between six months and a year to prepare for the accreditation assessment, and only the most prepared and skilled laboratories pass.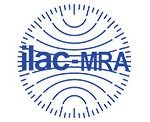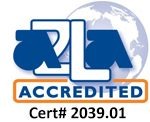 Accredited Laboratory
A2LA has accredited
ALLOMETRICS, INC.
for technical competence in the field of
Calibration
Air Flow/Velocities
Gravimetrics
Mass
Dimensional
Torque
Controlled
Environments
Temperatures
Pressures
Volumetrics
Electronics
Why Is It Important to Choose an ISO 17025 Accredited Lab?
Many industries require calibration services for different purposes. Usually, these industries handle sensitive matters that could impact the health and safety of the public, and therefore are highly regulated and require accurate calibration to assure compliance.
Moreover, the results provided by a laboratory are often crucial in the decision-making process of the company. Consequently, it is imperative that lab results are 100% reliable.
Labs that undergo the process of getting the ISO 17025 certification prove that they have a quality management system in place. Additionally, ISO 17025 accredited labs have demonstrated the ability to provide testing and calibration results that meet the same minimum quality standard acceptable between different governmental and regulatory organizations. In other words, the accreditation enhances the reliability of test results generated by the laboratory.
The accreditation also considers management requirements, particularly concerning its effectiveness in establishing quality management systems. This includes the proper handling of records, document control, and internal audits for every process carried out in the laboratory.  The competence of staff and methods used, equipment, and reporting of test and calibration results are also carefully evaluated.
Consistent review of the standards obliges laboratories to stay at the top of their game. Allometrics undergoes routine audits by A2LA (The American Association for Laboratory Accreditation) to ensure compliance and adequate standards. These evaluations help our lab increase operational efficiency and productivity, offering our clients added value knowing our services are always compliant.
Working with an ISO 17025 accredited lab can also give your company a competitive advantage by guaranteeing your products or services hold a high standard and meet expectations and requirements.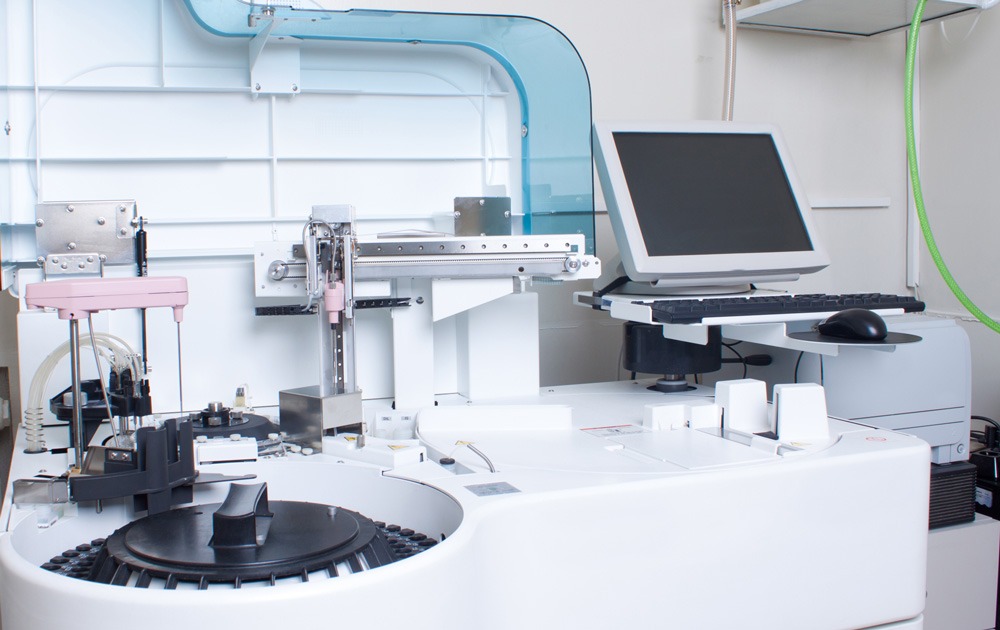 Why Allometrics?
Allometrics is the top-rated ISO 17025 accredited laboratory providing services in Webster, Texas, and the Gulf Coast since 1976. Our experience and reputation speak to our commitment to high quality and excellence.
Our team of professionals is constantly training and attending seminars and forums to continually grow their knowledge and provide a better service to our clientele.
We pride ourselves on offering quick turnarounds and convenient solutions to our clients.