The invention of class II biosafety cabinets has helped make our world a safer place. By definition, the purpose of a biological safety cabinet is to keep lab workers, their experiments or products, and the environment safe from pathogens and other hazardous materials.
While the primary purpose of all class II biosafety cabinets is the same, there are many options to choose from, and selecting the one that best meets your needs can be a daunting task.
Drawing from our years of experience, we've narrowed down the search for you. Here we present what we believe to be two of the best manufacturers of class II biosafety cabinets.
Labconco
Labconco has stayed true to its mission of making superior quality lab equipment for almost 100 years.
One of the most recognized brands today, they consider the human component of laboratory work when designing their products.
Their Logic+ products go beyond simple ergonomics. With their proprietary Inclination Technology™, lab workers can experience less fatigue, fewer distractions, and more comfort.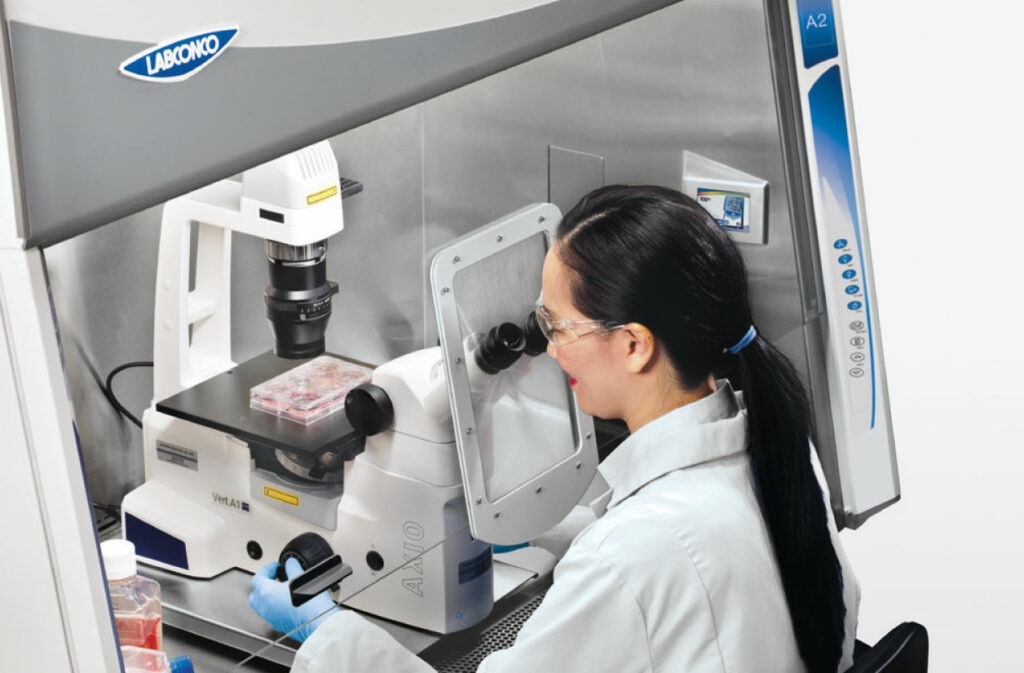 What Makes Laconco Biosafety Cabinets Unique
Labconco is a leader in the manufacturing of Type A and B Class II biosafety cabinets.
Over the years, many aspects have made Labconco one of the most trusted brands in laboratory equipment. Here are some of the notable ones:
Safety: The innovative design of their Logic+ cabinets include safety features not found on other competitor products; these include a line-of-sight display for the lab tech to receive feedback on the cabinet's safe operation while seated, a filter life display takes the guesswork out of confusion confusing pressure readings, and the alerts and alarms display clear, full-sentence messages.
Comfort: Labconco is a pioneer in BSC design. They were the ones who introduced the angled sash, which provides closer viewing without glare. In addition, Logic+ cabinets offer a thoughtful design that considers all human interactions with the cabinet.
Performance: Logic+ safety cabinets have a built-in system intelligence that accurately maintains proper airflow even as the HEPA filters load. This superior precision is the result of pairing an Electronically Commutated Motor (ECM) with their exclusive Constant Airflow Profile™ (CAP) Technology.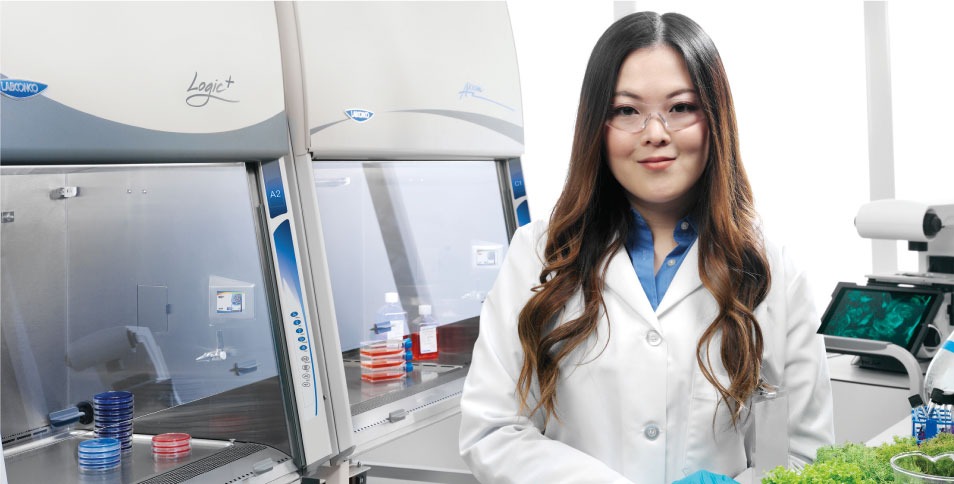 Logic®+ Class II Biosafety Cabinets Features
Performance Features
Electronically Commutated Motor (ECM) blowers provide superior efficiency compared to conventional BSC motors:
Consumes 60% less energy (see table below)
Quiet operation (<63 dBA)
50,000-hour average motor life
Reserve power for extended filter life
Generates less heat for cooler working conditions
Additionally, their Constant Airflow Profile (CAP) outperforms differential pressure gauges and airflow sensors by automatically monitoring and maintaining EMC airflow by constantly adjusting speed and torque to keep airflow within 1% of the original calibration.
Safety Features
Easy to Decontaminate: Constructed with Type 304 stainless steel and safety glass.
HEPA Filters: Cabinets use HEPA filters that are 99.99+% efficient, creating an ISO 5 environment. They also provide a ULPA option.
LED Lighting: Brightly illuminates interior for maximum visibility.
Constant Airflow Profile: Continuously monitors and maintains inflow and downflow to protect users and samples.
Tempered Safety Glass Sash: Audible/visual alarm indicates when the sash is above or below its working height.
Labconco Exclusive Safety Features
Reserve-Air™ Inflow Slots: Maintain safe airflow should portions of the grille be inadvertently blocked.
MyLogic™ OS: Conveniently displays cabinet information on the line-of-sight screen.
Vacu-Pass™ Cord & Cable Portal: For safe passage of cords and tubing.
Comfort Features
Enhanced visibility: Line-of-sight display and touchpad controls are within reach while seated.
Superior Comfort: The curved inlet grille provides a comfortable area to rest arms. No additional armrests are needed.
Easy To Clean: Lift knobs on the front corners of the dished stainless steel work surface make it easy to clean.
Ease of Use: The electrical outlet cover opens with one finger, and then slowly self closes. The outlet mounts flush and flat against the side wall for complete decontamination.
Large interior: With the most cubic feet available anywhere.
Better Lighting: LED lighting provides 90-150 footcandles and is glare-free, exceeding NSF requirements.
Quieter: ECM blower is quieter and cooler than comparable motors

Unobstructed View: Inclined sliding sash is sloped at 10° for a close, comfortable view unobstructed by exterior-mounted sash handles.
Baker
For those labs concerned with the high operational costs associated with the use of biosafety cabinets, and those looking for ways to reduce their carbon footprint, Baker is the answer you've been searching for.
Over the past 60 years, Baker has been the industry leader in engineering, testing, and manufacturing reliable laboratory contamination control equipment.
BioChemGARD® e3
The company's BioChemGARD® e3 is the most advanced biosafety cabinet explicitly engineered for laboratories that need to contain and remove vapors, mists, and particulates in the workspace.
The BioChemGARD® e3 not only protects lab personnel, products, and the environment it also significantly increases lab productivity and user comfort while lowering life cycle costs.
Offering superior performance, energy savings, versatility, and simpler maintenance, the BioChemGARD® e3 is the industry's most reliable and durable cabinet with lower life-cycle operational costs and years of trouble-free operation.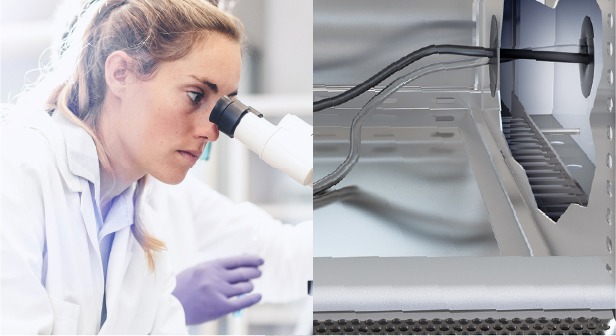 BioChemGARD® e3 Features
Here are some of the top features from Baker's most advanced biosafety cabinet.
StediFLOW™ VFD Motor Controller
Automatically achieve optimum performance with Baker's StediFLOW™ VFD (variable frequency
drive) motor controller.
This state-of-the-art technology in HVAC systems uses less energy, is quieter, and reduces heat output compared to standard motors.
StediFLOW™ Benefits:
The system maintains precise airflow, and while the motor draws only 0.6 Amps offering a 90% reduction in the draw compared to traditional B2 cabinets.
Automatically compensates for normal powerline variations, air disruptions, and filter loading.
Constant air volume reduces the risk of performance degradation, which can compromise your lab's personnel and product.
Controls the ReadySAFE™ operating mode.
ReadySAFE™
Baker's versatile low-flow model can significantly reduce your energy bill and make your job easier.
ReadySAFE™ mode is ideal for using overnight, during meetings, or work breaks, maintaining safe conditions, and creating a quieter work environment for your staff.
ReadySAFE™ mode can meaningfully reduce your energy usage compared to leaving the cabinet in operating mode.
This design operates at only 664 CFM, which translates to an electrical consumption that is 70% less compared to traditional B2 cabinets. Additionally, the unit functions with reduced exhaust airflow and resistance.
As a result, the combined savings of the conditioned air removal and the savings in the electrical bill reduce the overall annual cost of operation by 49%.
Both Labconco and Baker provide excellent results in terms of savings, user satisfaction, and safety. Additionally, the biosafety cabinets offered by both providers come with a range of accessories to fit your specific needs.
Allometrics is a long-standing partner of these lab equipment providers. We distribute, repair, calibrate and certify all models of biosafety cabinets from Baker and Labconco. For professional consultation on which model and make provide the most benefits for your lab, don't hesitate to contact us. Our engineers and technicians are always available to help.
Benefits of Using ReadySAFE™ Mode
While in ReadySAFE™ mode, the BioChemGARD® e3  has proven to meet and exceed NSF/ANSI Standard 49 Class II and ISO class 4 criteria.
When the viewscreen is closed, the unit achieves a 50% reduction in the electricity draw and a 55% reduction in exhaust airflow.
 Reduces laboratory air-conditioning requirements thanks to its reduced heat generation.
Increases lab productivity by allowing the user to have instantly safe working conditions upon opening the viewscreen, and ongoing work can remain in the cabinet without fear of contamination.
ReadySAFE™ mode serves to reduce cabinet noise levels in a laboratory environment. The system measured at 43 decibels (excluding exhaust system).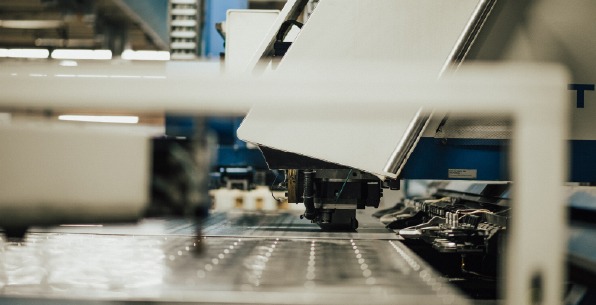 UniPressure™ Preflow Plenum
The BioChemGARD® e3 incorporates Baker's exclusive UniPressure™ Preflow Plenum high-performance airflow system providing a quieter, more efficient operation while saving energy and extending the filter's life.
Benefits
Apportions and distributes air across, and then through, the HEPA supply filter, improving downflow uniformity, increasing reserve blower/motor capacity, and reducing noise.
 Filter mount provides a direct seal of HEPA filters to the plenum simplifying filter replacement.
Motor/Blower System
Baker's optimum blower/motor design offers the longest filter life in the industry, with a range of over ten years.
Benefits
Provides consistent air volume despite increases in resistance due to filter loading, resulting in significantly longer filter life.
By extending your filter's life, you can minimize filter replacement and decontamination costs, reduce the use of toxic fumigants, and produce less waste in the environment.
Does not require manual adjustment over filter's life. All filter reserve is automatic.
ExchangeSAFE™ Sealed Access Filter Exchange System 
Baker's patented ExchangeSAFE™ Sealed Access Filter Exchange System decreases downtime and increases safety by allowing filter bagging and exchanges within the work surface.
Unique Airflow Design Reduces Energy Requirements
The airflow design of the BioChemGARD® e3 effectively protects the experiment from the environment. Additionally, the cabinet protects both the lab technician and the environment from the experiment.
Allometrics Inc.
At Allometrics, we've spent the last 40 years helping our customers feel confident that their measurement results are accurate and reliable.
We provide world-class ongoing calibration services to ensure you maximize the performance of your instruments throughout its lifetime.
For more information on our services and capabilities please email us at sales@allometrics.com.